Jimmy Fallon has a new game, and if you're not good at it, things can get a bit uncomfortable.
It's a trivia quiz carried out with two contestants in phone booths - seems easy enough. But if you get a question wrong, another celebrity joins you in the confined space and things start to get a bit more cramped.
Jimmy miraculously made through most of the game with no wrong answers, meaning he stayed alone in his booth, but 'House Of Cards' star Kevin Spacey ended up with a comedian, a basketball player, an actor and a jockey in his booth.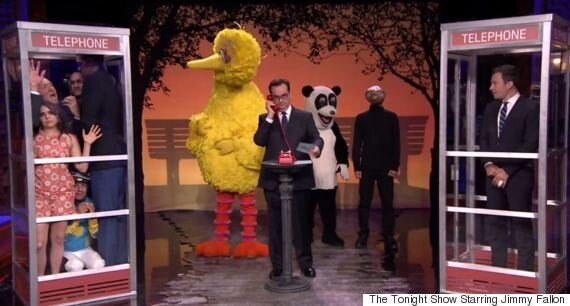 In other Fallon-related news, the late night host has extended his contract and will be fronting the show until at least 2021, meaning we get six more years of hilarity!