One mother recently discovered the major downside of autocorrect after receiving a handmade birthday cake for her 21-year-old daughter with a young, blind girl on the top.
The cake blunder occurred after Marie Seggie, 52, from Lanarkshire sent off her request for the birthday cake on her iPhone. But didn't give the message a once over before she hit send.
Seggie sent the last minute text message to her baker friend Moira, to request a "wee blonde girl" addition.
Little did she know she'd be met with a "wee blind girl" instead.
After the major blunder, Seggie's youngest daughter Emily posted a photo of the cake on Twitter - of course, it went viral.
"When we got the cake on Friday, mum called us in and asked us if we could see anything wrong with it."
She added that the family was confused at first, but soon realised the major error.
Her mother then explained what had happened with autocorrect and they were all left in stitches.
"We were going to take it off the top because we weren't sure if it would be seen as offensive but decided to keep it in the end. We all just laughed about it," said Emily.
"I must say it has given everyone such a laugh especially the 'white stick'. Thank you so much the cake was delicious and hilarious."
We reckon young Laura won't forget her 21st birthday in a hurry.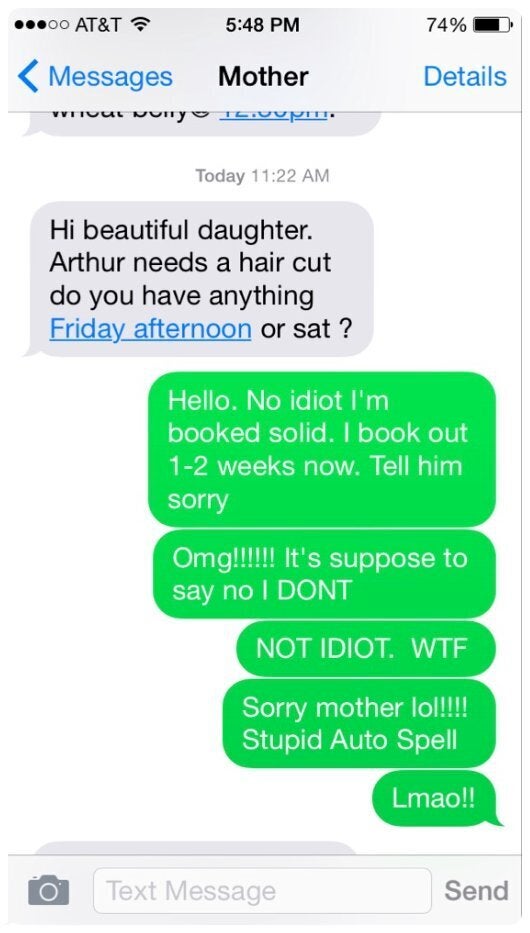 Funniest Autocorrects Of 2014