It wouldn't be British summer without at least one shark attack story that's a little too close to home.
Holidaymakers at the popular Spanish resort fled the beach after a young boy was attacked by a 'large fish', which left a bite mark on his waist.
The un-named child was treated at a first aid centre after the attack, and tourists were told to stop swimming at Poniente Beach on the Costa Blanca while a search was carried out.
Local officials believe that the culprit could be a barracuda, but the media has got its teeth stuck into the story...
The Sun suggested that the 10-year-old was 'mauled' by a '7ft beast'

The boy was 'savaged', according to the Express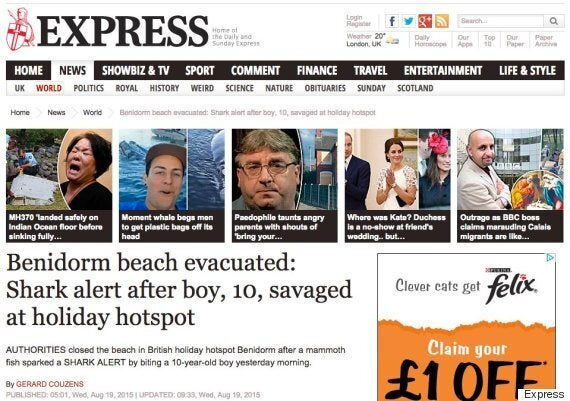 The Mirror suggested that the boy was wearing goggles and went to touch the mystery fish...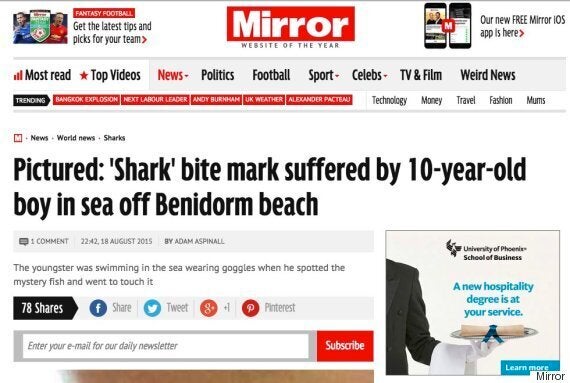 Daily Star lead with a huge photo of a great white, dubbing the event a 'jaws attack'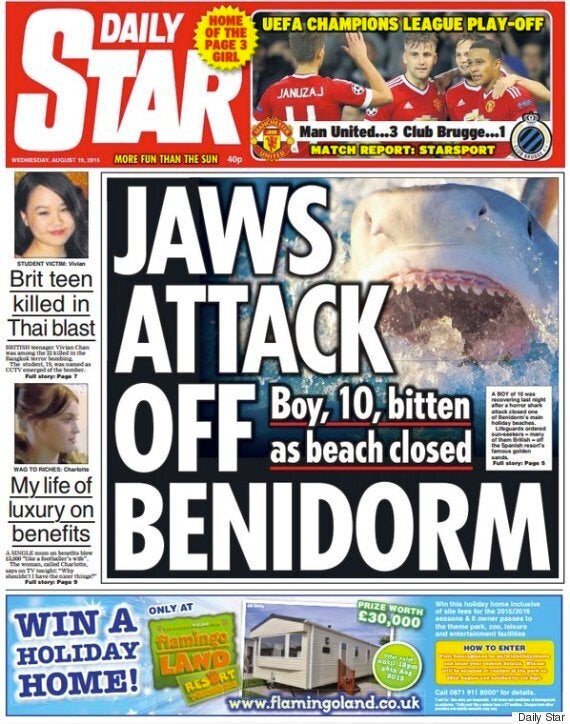 And it's not just us that think the headlines might be a little sensationalist. People are taking to Twitter to share their disbelief...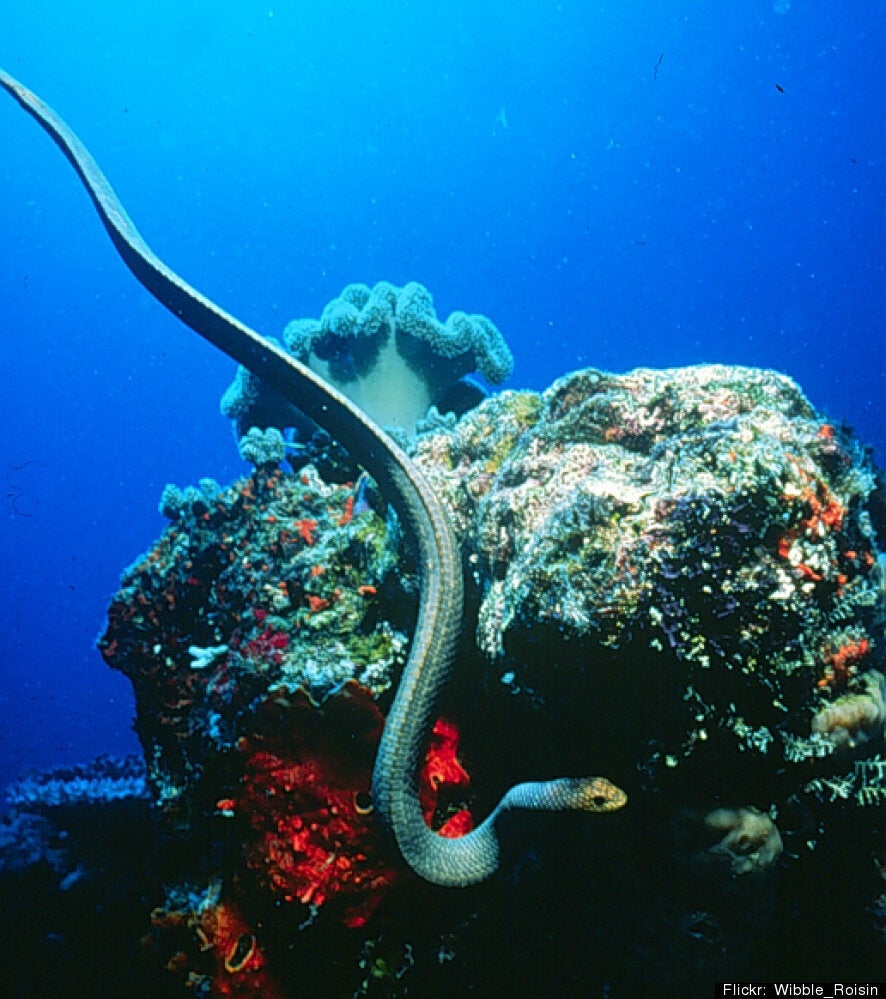 Weird Things Found Inside Sharks