The BBC construction programme "DIY SOS" is to embark on its biggest project ever by turning 62 properties in east Manchester into modern homes fit for Britain's military veterans.
Those who have served in the armed forces, including those with families, could find a home in the new community, which will be sited near Canada Street, just off the Oldham Road.
Now the programme, which is fronted by presenter Nick Knowles, has teamed up with Manchester City Council to appeal to local tradespeople for their help in bringing the project to reality.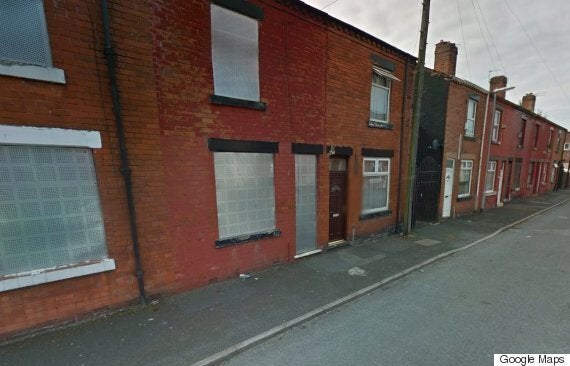 Some of the 62 properties are empty, while others require simpler facelifts.
Exact designs for the properties are still underwraps and will likely be kept a secret until veterans move into the development.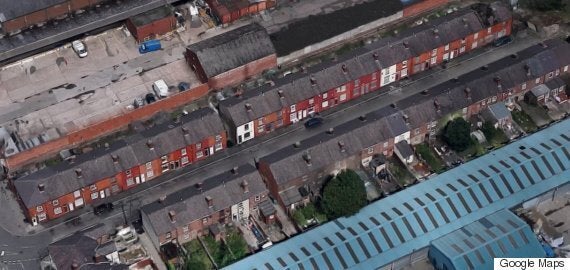 Canada Street is close to the Oldham Road in east Manchester
Three homes will be specially adapted for injured veterans and their families, with a standard-size property and a veteran's walk-in support and advice centre all due for completion next month.
A second phase of 17 empty properties will be refurbished later this year.
Nick Knowles, the BBC DIY SOS presenter, said: "We'd love to get local trades involved. This is a massive project - our biggest yet - and we really need your help. We especially need special joiners and timber frame experts, kitchen fitters and carpet and flooring fitters. Come and join us. It'll be really worthwhile and a lot of fun."
Cllr Bernard Priest, Deputy Leader of Manchester City Council, said: "This is an inspiring project that is bringing together a wide-ranging selection of construction and building specialists to help support veterans in to suitable accommodation – and we would urge anyone who has building experience to get in touch and get involved."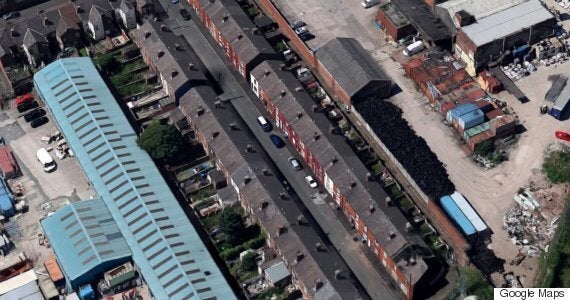 The entire area will be redeveloped and attention paid to the street scene to return the street into full use
Edward Parker, CEO and Co-founder of Walking With The Wounded, said: "For Walking With The Wounded the DIY SOS build is the start of a long-term project to support Manchester's veteran community. Working with partners on the build and other North West businesses we will deliver sustainable, valued employment to thousands of the ex-service wounded community over the next 10 years to enshrine the legacy of the build."
James Richardson, CEO of Haig Housing, said "We are excited to be part of this regeneration initiative that will enable us to help more Veterans with their housing needs by offering flexible and incremental steps towards home ownership."
The Trades Day will be held in east Manchester on Thursday 20 August from 9.00am and those interested should contact Nina at the BBC DIY SOS team on 0771 191 3064 or diysosheroes@bbc.co.uk to book a slot.