A parrot has been detained after abusing an 85-year-old woman with 'offensive slurs.'
The bird, which has been named as Hariyal, was reportedly trained for two years by its owner, Suresh Sakharkar, to abuse his stepmother, Janabai.
This lead to the animal apparently insulting Janabai every time she walked past Suresh's home in Rajura, Maharashtra.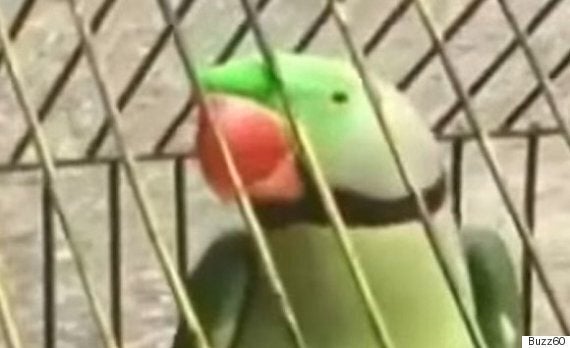 The parrot was detained (file photo)
All three were taken to a local police station so that officers could confirm the reports though whilst there, the parrot did not utter a word.
Janabai told Zee News: "I am being harassed for the last two years. On seeing me, the parrot uses bad language and foul words.
"That is why I have complained thrice in the last two years. Police called me, Suresh and the parrot to the police station. Police should investigate and seize the parrot."
The bird was later released, as there is no law to imprison a parrot, and was handed over to the forest department officials.