Former 'Home And Away' actress Maggie Kirkpatrick has been found guilty of child sex abuse.
The Australian previously denied the charges, but a magistrates court has now ruled that the 74-year-old did abuse a 14-year-old in 1984.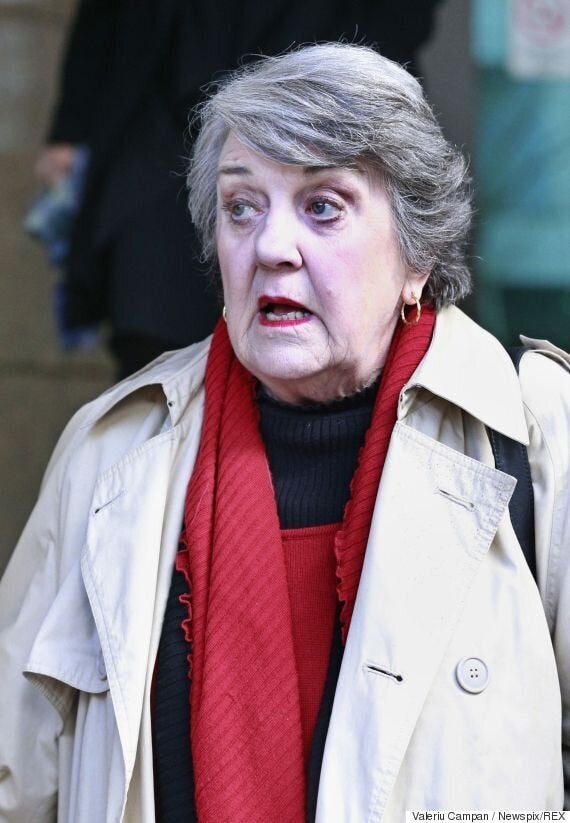 Maggie outside the Melbourne court
Maggie was found guilty on two counts of indecent assault, and another of committing an act of gross indecency with a person aged under 16, reports MailOnline.
The court heard that the incident took place when the actress invited the girl to her Victoria home.
Maggie's lawyer Justine Hannebery requested that the actress is not given a jail sentence.
"This is a single incident of limited duration," Justine said. "Mrs Kirkpatrick is entitled to the benefit of 31 years without similar matters."
She will return to the court on Friday 21 August, after being assessed for a community corrections order.
"Allegations have been levelled at me, yes. Are they true? Absolutely not.
"The evidence is in the court. I don't think it's appropriate that I say any more."
Maggie appeared in 'Home And Away' as Jean Chambers, in 1991.
She also played prison officer Joan 'The Freak' Ferguson in the cult drama 'Prisoner Cell Block H' in the 1980s.