Phillip Schofield is set to return to kids TV, where he began his career in Children's BBC's Broom Cupboard.
The 'This Morning' host will join a raft of old faces from CBBC past as they mark the 30th anniversary of live presentation links, or 'the bits between the shows'.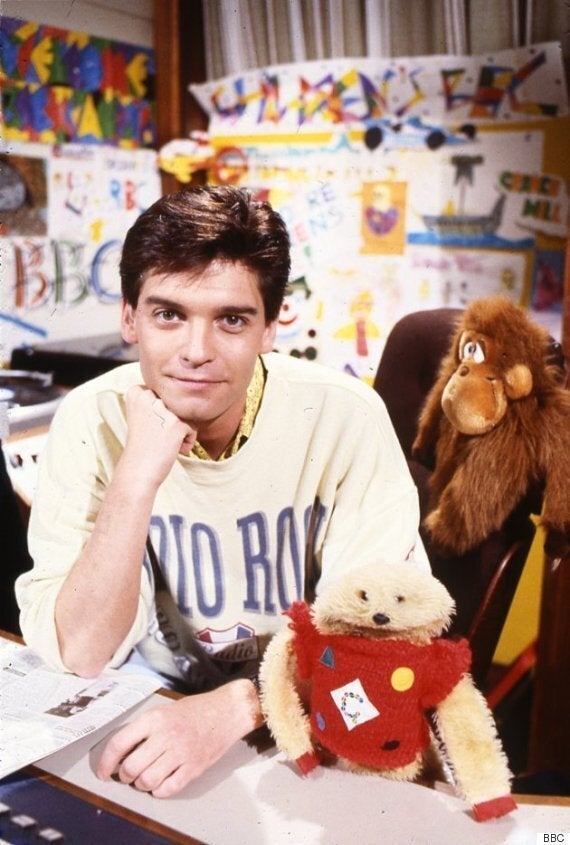 Phillip Schofield with his broom cupboard sidekick Gordon The Gopher
Phil will recall some of his memories of launching Children's BBC in 1985 during a special live show on 9 September.
He'll be joined by Zoe Ball, who'll be quizzed on her 90s fashion choices, and Andi Peters, who will reunite with his sidekick Edd The Duck.
Past presenters Andy Crane, Simon Parkin, Toby Anstis, Steve Wilson, Simon Grant, Kirsten O'Brien, Angellica Bell, Andrew Hayden-Smith, Dick and Dom, Adrian Dickson, Otis the Aardvark, Chris Jarvis, Simeon Courtie, Matt Edmondson, Ortis Deley, Ed Petrie and Iain Stirling will also be joining in with the celebrations.
Commenting on the milestone, Phillip said: "I can't believe it's 30 years since I welcomed viewers to the first afternoon of Children's BBC. I had great fun in the Broom Cupboard, learning the skills of live TV. If you can introduce Newsround with a fluffy Gopher squeaking next to you, you can handle anything! I'm delighted to be involved in CBBC's anniversary celebrations. Here's to the next 30 years."
Zoe added: "Thirty years is a fantastic achievement. Happy Birthday Children's BBC - and long may it continue. It's such a joy to have been part of. Happy days!"
'Hacker's Birthday Bash: 30 Years of Children's BBC' will air on the CBBC Channel on Wednesday 9 September at 6pm.