German researchers could make all our holiday dreams come true by reviving a ten-year-old plan to build a hypersonic SpaceLiner.
The passenger flight, set to be built in 2030, will carry up to 100 people and fly 20 times faster than the speed of sound making it possible to travel from London to Sydney in under 90 minutes. Goodbye jetlag.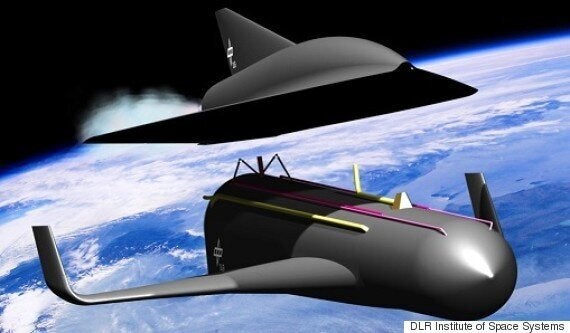 While the bold claims certainly sound attractive to those of us who enjoy flying, making sub-orbital space travel a common mode of transport is not easy or cheap.
First the team will have to raise $33 billion for construction and then submit the design to multiple reviews, ArsTechnica report.
However, project lead Mark Sippel remains optimistic about what the SpaceLiner will achieve for commercial travel.
"We have several hundred million passengers traveling intercontinental distances each year. But even if the share will only be 0.2 percent... from a space perspective that's a potentially huge impact."
The SpaceLiner would launch using a reusable booster and then fly back through the atmosphere at 4.3 miles per second.
"We could increase hundredfold the number of launches and, as it is a reusable vehicle designed for between 150 and 300 flights, you have serial production of engines," Sippel said.
"If you have 11 engines per vehicle then you would build 2,000 engines per year or so. That's a huge production run, and that was the motivation."
Related