Photos apparently showing thousands of dead fish washed up on the shores of a river near the Tianjin blast zone have emerged online.
Several pictures were shared on Twitter raising speculation that hazardous chemicals from the explosion may have contaminated the waters in the surrounding areas.
China Daily reported that Deng Xiaowen, a senior official at Tianjin Environmental Protection, said the area has been subject to regular monitoring, and that so far they hadn't detected any abnormalities.
The Tianjin disaster occurred on 12 August at the port city, 120 kilometers (75 miles) east of Beijing, claiming the lives of at least 104 people, with the death toll still rising.
Chinese authorities have since ordered everyone within three kilometres of the exploding warehouse full of hazardous chemicals, to evacuate the area.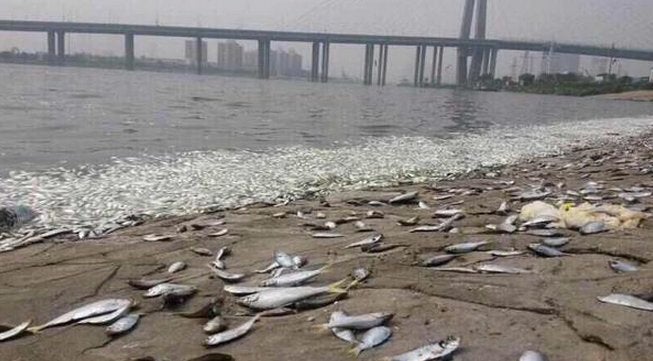 Tianjin
Related