Elon Musk's grand plans to give us a vacuum tube that will transport us to different cities at near supersonic speeds is becoming a reality.
Hyperloop Transportation Technologies, the company spearheading the project announced two new partnerships with vacuum manufacturers, Oerlikon Leybold and engineering firm Aecom
Construction is said to begin in 2016, three years after Musk published a white paper outlining what it would take to make this science fiction dream a reality.
The deal will entitle both firms to get stocks in Hyperloop Transportation Technologies, in exchange for their expertise.
"It's a validation of the fact that our model works," said Dirk Ahlborn, CEO of Hyperloop Transportation Technologies. "It's the next step."
In 2013 Musk effectively proposed a system that would entail vacuum tubes filled with people-carrying capsules travelling at supersonic speeds between cities such as San Francisco and Los Angeles, where Hyperloop Transportation Technologies are based.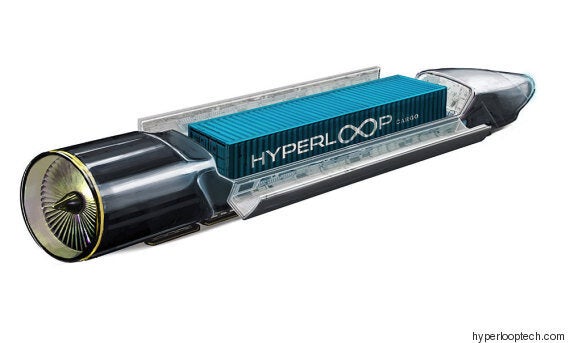 The aim is not to merely speed up travel but also do it in a manner that would be sustainable, low cost, resistant to weather and natural disasters such as earthquakes.
In his white paper he argues:
"If we are to make a massive investment in a new transportation system, then the return should by rights be equally massive. Compared to the alternatives, it should ideally be:
Safer
Faster
Lower cost
More convenient
Immune to weather
Sustainably self-powering
Resistant to Earthquakes
Not disruptive to those along the route
And his new partners appear to maintain his optimistic outlook.
"I don't think the construction hurdles are significant compared to other technologies that are already out there," said Carl Brockmeyer, Oerlikon's head of business development, to Wired.
"From a technical point of view, it's not a challenge. We are used to much higher and harsher applications."
Related