Lady Gaga's fans were delighted to see these first photos of her in character, from the set of 'American Horror Story'.
The fifth run of the horror series has the subtitle 'Hotel', and takes place in - who'd have thought it? - a hotel.
Details of Gaga's lead role in the show were revealed earlier this month, and now we've been given a first look at the 'Bad Romance' singer as Elizabeth, the owner of the mysterious Hotel Cruz.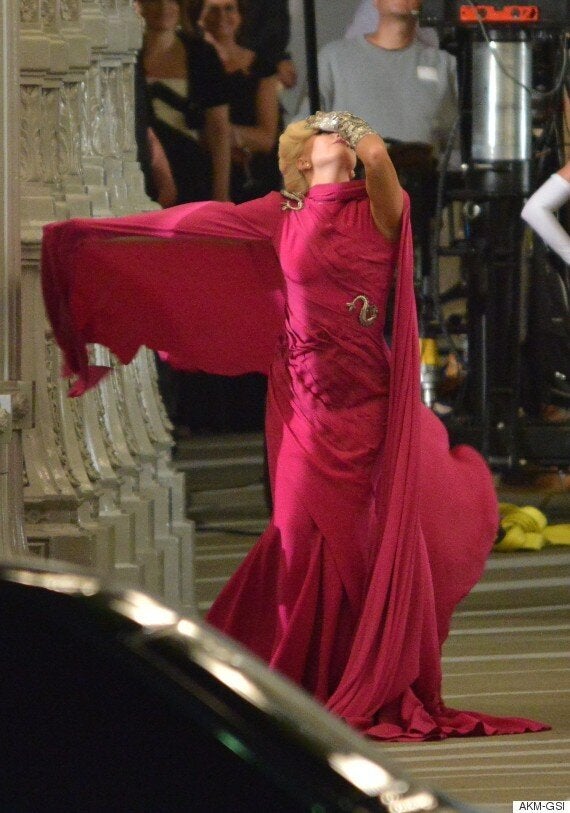 In what can only be described as a series of YASSSSSSS-inducing photos, Gaga was seen on the streets of LA, sporting an eye-catching fuchsia gown.
She also wore her platinum blonde hair up, and was seen sporting the same silver glove that was last seen in a 10-second teaser clip for the new series last month.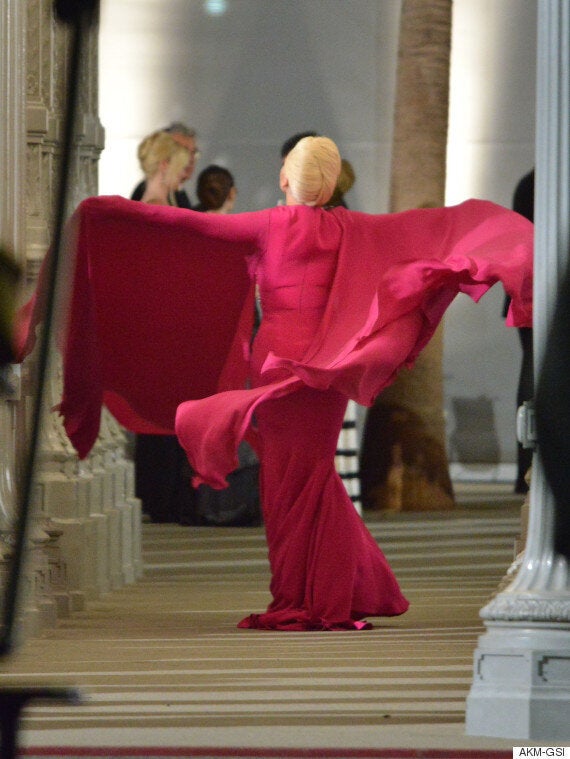 Speaking about Gaga's addition to the cast, Sarah Paulson - who has appeared in every incarnation of 'American Horror Story' since it launched with 'Murder House' in 2011 - admitted she was excited to work with the singer, describing herself as a "super fan".
I'm in awe of her talent and I really think she's going to be an incredible addition to the show.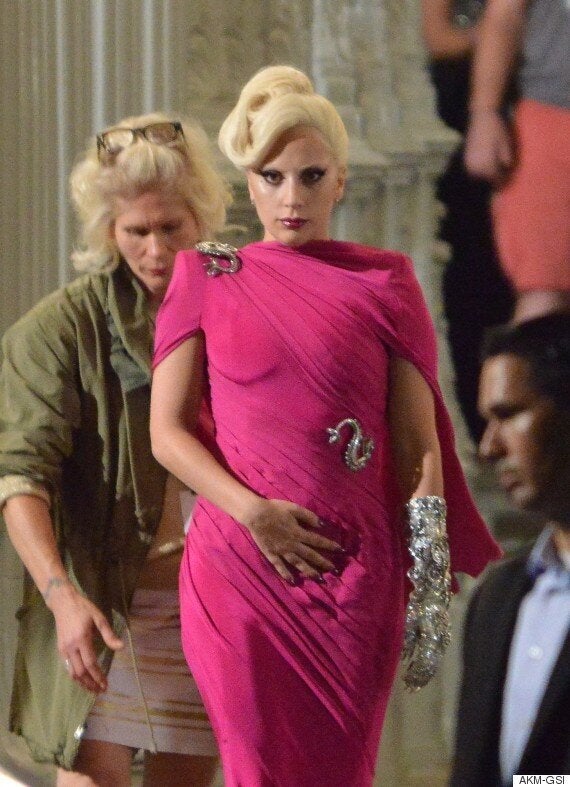 Joining the pop singer in 'American Horror Story: Hotel' are Kathy Bates, Matt Bomer and Chloe Sevigny, all of whom have appeared in previous incarnations of 'AHS'.
'Hotel' will be the first series of 'American Horror Story' not to feature Jessica Lange, who announced that she was stepping down from the show after playing Elsa Mars in 'Freak Show'.
Fans of the cult series don't have too long to wait until the next series kicks off, with 'American Horror Story: Hotel' premiering on US television this October.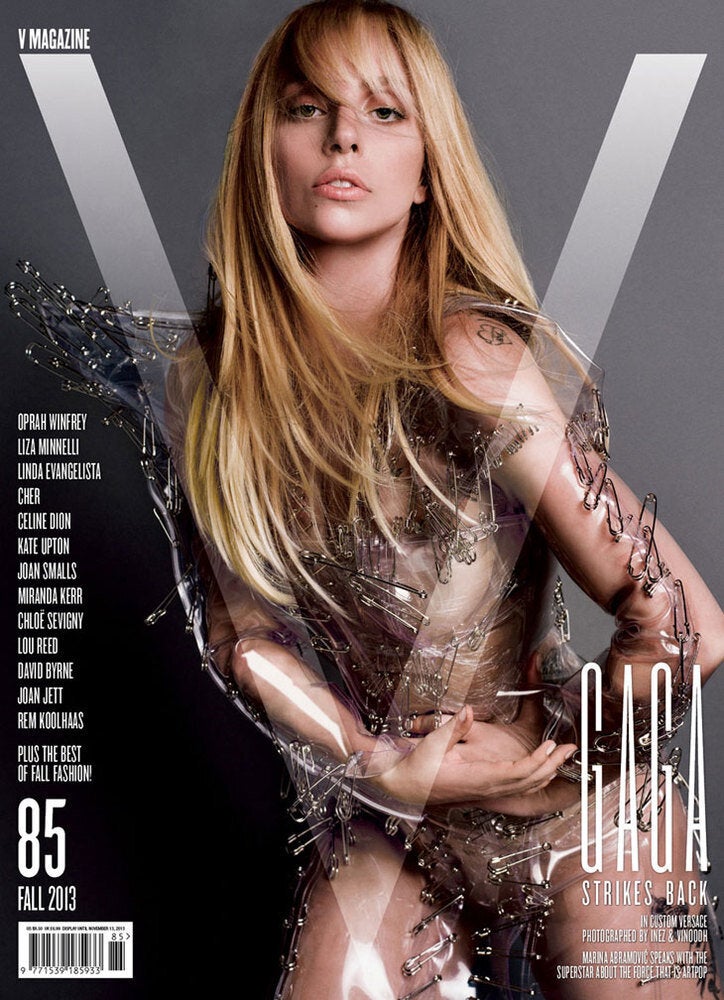 Lady Gaga's Magazine Covers