Stuart Baggs funeral is set to take place on the Isle of Man today (Friday 21 August), following his death last month, at the age of 27.
A Facebook post from the former 'Apprentice' candidate's family explained details of the day earlier this month, stating that Stuart is being laid to rest at a church in the Isle Of Man.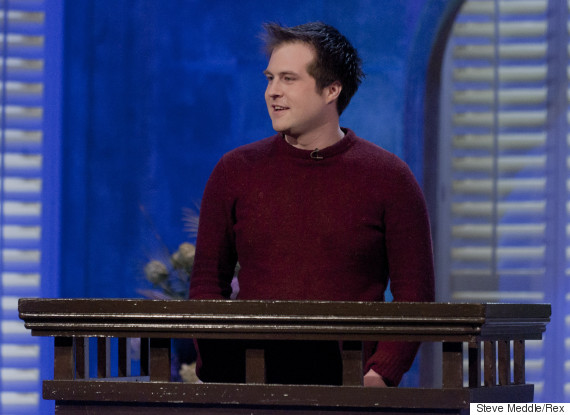 Stuart Baggs
In a post on a tribute page to Stuart, his family write: "We have been overwhelmed by the amount of love and support we have received from you all.
"As a family we would like to say thank you to everyone for your kind words and thoughts at this tremendously difficult time."
As a special tribute to him, Stuart's family have also requested that anyone who wishes to attend the ceremony should wear blue in his memory, adding: "Dark, light, bright, jewel, any shade will do."
It was confirmed last week that Stuart's death was caused by asthma, a condition he had suffered from for a number of years.
Atfer the news broke of his death, several stars who had worked with Stuart over the years took to their Twitter to pay tribute, including fellow 'Apprentice' contestant Luisa Zissman and Lord Sugar, who described him as "one of the stand-out characters" from the BBC show's history.
Stuart's sister, Charlotte, later paid her respects with an emotional post on social media, writing: "Today my dearest brother Stuart Baggs gained his wings. To say we are all shocked and devastated is an understatement.
"Can't explain how proud I am of him. He was the King of following his dreams and making them happen."
LIKE US ON FACEBOOK | FOLLOW US ON TWITTER