A defiant Yvette Cooper has said the bookmakers are wrong and the Labour leadership race is not "sewn up", warning Jeremy Corbyn he is guilty of "hubris" if he thinks he has won.
In a speech today, the shadow home secretary will say there should be "scepticism" over polls giving the left-wing frontrunner a commanding lead given the outcome of the general election, which failed to predict a Tory victory.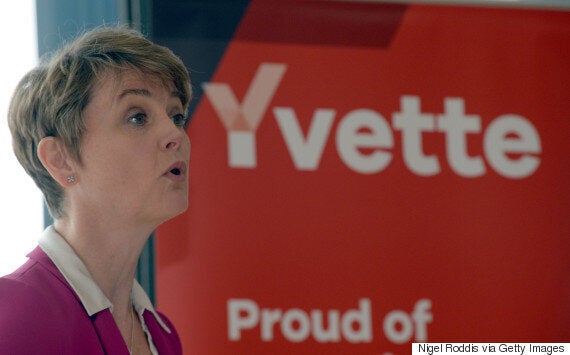 Bookmaker Paddy Power this week said it was paying out on a Corbyn victory against the backdrop of long snaking queues outside rallies for the Islington North MP.
But Ms Cooper, vying with Andy Burnham as the leading "Anyone But Corbyn" candidate, will say: "Don't think it's a done deal because of the bookies' odds. Paddy Power hasn't got a hotline to the hearts of Labour party members."
But this week he said "I don't know" since it had no data on the thousands of £3 "registered supporters" that have flocked to the party.
Ms Cooper will say: "To listen to some you would think the leadership election was all sewn up. That Jeremy had won. It isn't. He hasn't.
"The power to choose the future of our party and our country lies in all our hands right now. Don't write our party off based on some close polls. Surely May 8 taught us a bit of scepticism about poll results."
She will add: "This is no time for hubris from those who think they are winning. And no time for defeatism from those who believe we need another way."
"We need radical ideas for the future not just to go back to the past," she will say today.