Usain Bolt has stormed to victory in the men's 100m World Championship final beating Justin Gatlin in Bejing with a time of 9.79 seconds.
American Gatlin was the favourite coming into the final after a tumultuous season for the Jamaican.
Bolt said after the race: "It definitely means a lot because I've been struggling all season. It took me a while to discover what was the problem. And it's all held together so I'm just happy."
Story continues after slideshow...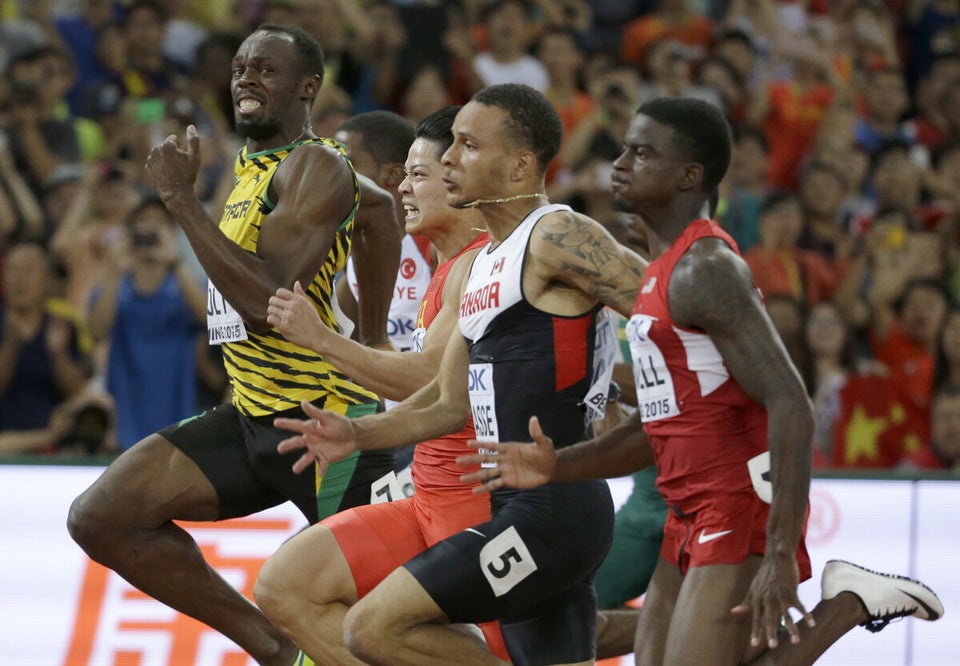 Usain Bolt
Gatlin clocked 9.80 seconds.
The much-anticipated clash had been billed as a battle for the soul of athletics as the sport has been mired in doping controversies.
While Bolt, 29, is held up as the poster boy for everything that is right with the sport, Gatlin has already served two bans and is deeply unpopular amongst many fans.
Gatlin was first banned in 2001 after testing positive for a prohibited amphetamine. He subsequently argued it was medication he took for attention deficit disorder and was allowed to return to the sport after serving one year of a two year ban.
He went on to win the 100m and 200m World titles in 2005 but then tested positive the next year for testosterone.
He was handed an eight year ban but only served four.
Normally athletes are banned for life for two positive doping tests and many argue he shouldn't have been at the Championships at all.
Bolt nearly had a disaster in the semi-finals after stumbling out of the blocks. Despite this he still won in a time of 9.96 seconds.
Gatlin, the favourite coming into the final, had an easier time winning in 9.77.
Popular in the Community