Alexander O'Neal has revealed that all was not as it seemed when he left the 'Celebrity Big Brother' house earlier this year.
READ MORE:
The 'Criticize' singer walked out of the 'CBB' house back in January, following a blazing row with fellow housemate Perez Hilton, who he furiously branded a "f**got" during the argument.
After being given a formal warning for using the homophobic slur, Alexander decided to walk from the house altogether - or so we were led to believe.
However, by the sounds of things, that's not exactly how it all transpired.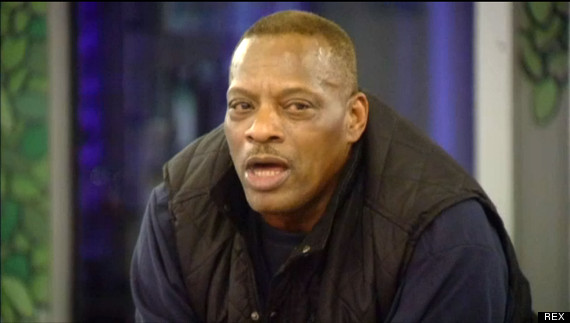 Alexander O'Neal in the 'Celebrity Big Brother' house
He tells Metro: "I never walked out. When I had my row with Perez that day, Big Brother called me up to the Diary Room and said, 'We think it's time for you to leave. We don't want you to stay and shoot yourself in the foot'."
"So we came to a mutual agreement and they said they would pay my full fee. But they said, 'We don't want you to say anything about this to anybody until the series is over'."
Alexander adds: "They said it was time for me to go. People think I walked out. My housemates know I didn't walk out. I want to talk about this now."
'Coronation Street' actor Ken Morley was famously booted out of the most recent series of 'CBB', after receiving several warnings for his unacceptable behaviour, with the use of a racial slur eventually proving to be the last straw for producers.
This came after Jeremy Jackson was removed, when he opened Chloe Goodman's dressing gown without her permission.
Following his departure from the 'CBB' house, Alexander previously admitted that he was struggling to cope, and had been on a binge of smoking marijuana and crack cocaine.
'Celebrity Big Brother' returns to our screens on Thursday, 27 August with an all-new 'UK vs. USA' theme.
LIKE US ON FACEBOOK | FOLLOW US ON TWITTER