Parents have spoken of their shock following the death of their four-year-old son as they had "no idea" chickenpox could kill.
When Harry Harbottle and Sian Roberts' son Euan contracted chickenpox, they prepared to nurse him through a fever and an itchy red rash.
But Euan, who should have been starting primary school this week, developed blood poisoning as a result of the infection and died at Galloway Community Hospital in Stranraer, Scotland.
"We had no idea that chickenpox could lead to this," Harbottle, 66, from Dumfriesshire, Scotland told the Daily Record.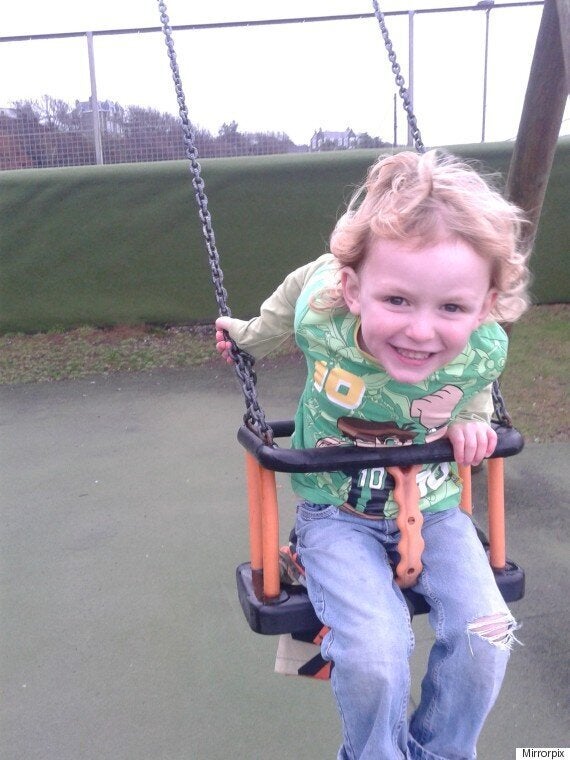 "He was never a sickly wee boy," Harbottle added. "He was such a healthy, happy, bright, lively, fit four-and-a-half-year-old.
"For him to be taken away from us and his brother and sister as the result of a complication from a normal childhood illness is not something that is easy to come to terms with. We're heartbroken by his loss."
Euan caught chickenpox in January this year. His parents sought advice from their GP and ensured he drank plenty of fluids and rested.
But less than 24 hours after seeing a doctor, Euan's condition worsened and they rushed him to hospital.
"We could see the life draining out of him and there was nothing the doctors could do to stop what was happening," said Harbottle.
"By 11.30 that morning, he had died."
Doctors told the family that Euan was the one child in 100,000 who suffers a deadly reaction to chickenpox. He had developed blood poisoning, sepsis, as a result of his immune system being weakened by the chickenpox virus.
Dr Helen Webberley, the dedicated GP for Oxford Online Pharmacy, cautions that parents who are concerned about their child's health - even in relation to "routine" childhood illnesses such as chickenpox - should always trust their judgement and contact a doctor.
"This is a really tragic case which highlights how important it is not to become complacent about common childhood illnesses," she says.
"Parents must not be scared to bring their children into contact with other children with the virus, as it is still a very important infection to encounter and contract. The general rule is the younger the better.
"I would always recommend that any parent who is concerned about their child's health see a doctor as soon as possible. Sadly, even in the case of a routine childhood illness there will always be a tiny proportion of fatalities."
Roberts, 41, said that her eight-year-old son Rowan had chicken pox when Euan was a newborn.
"At the time, we had been worried about our newborn baby getting chickenpox so young, but now I wonder if we might still have him if he had got chickenpox then," she said.
The mum added that their 19-month-old daughter Erin contracted the virus on the day of Euan's funeral, but she has since recovered.
Harbottle is a specialist in children's play, and Sian is a garden designer. They are now fundraising to build a harbour-side play space in honour of their son who loved playing outdoors.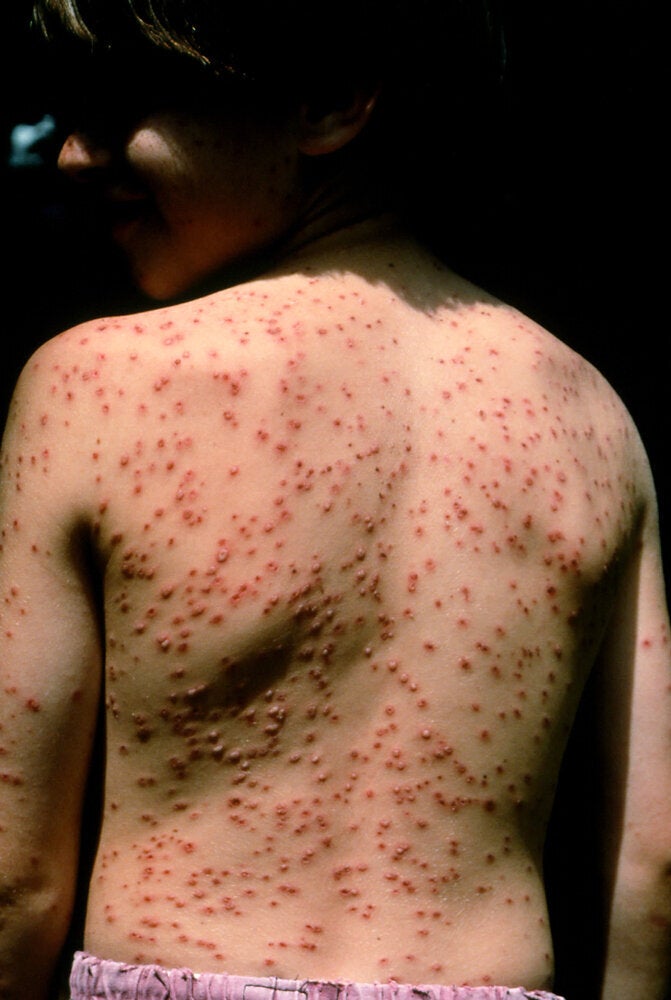 Chickenpox Symptoms