There's a distinct lack of hair tutorials available for women with natural hair, but BuzzFeed's latest video is definitely a step in the right direction.
The tutorial 1 Woman + 11 Hairstyles does pretty much exactly what it says on the tin, and features a model having her hair styled into 11 heat-free looks in less than two-minutes.
The video, which showcases the work of stylist Ezmeralda Meco from Devachan Salon in LA, has already been viewed over 783 thousand times and received over 26 thousand likes since being posted last week.
Let's hope this is the start of more natural hair tutorials in the beauty world.
Find out how to recreate the looks here, and check out four favourite styles below:
There's this simple knotted scarf up-do.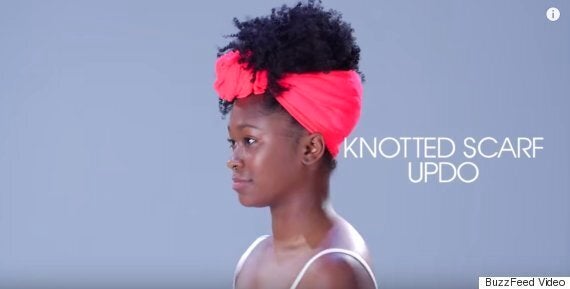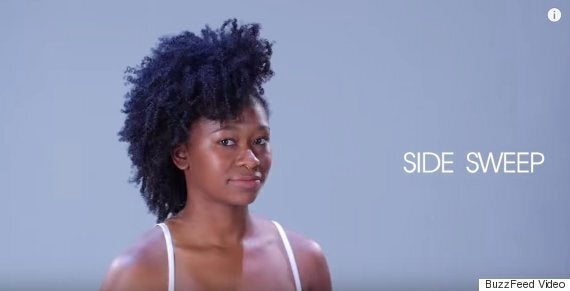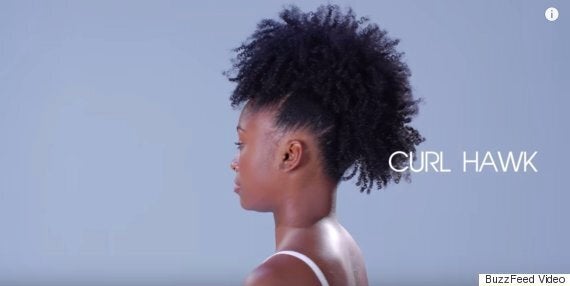 And the side part afro (the most popular style according to BuzzFeed's poll).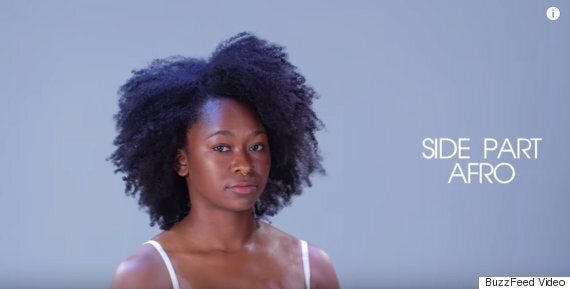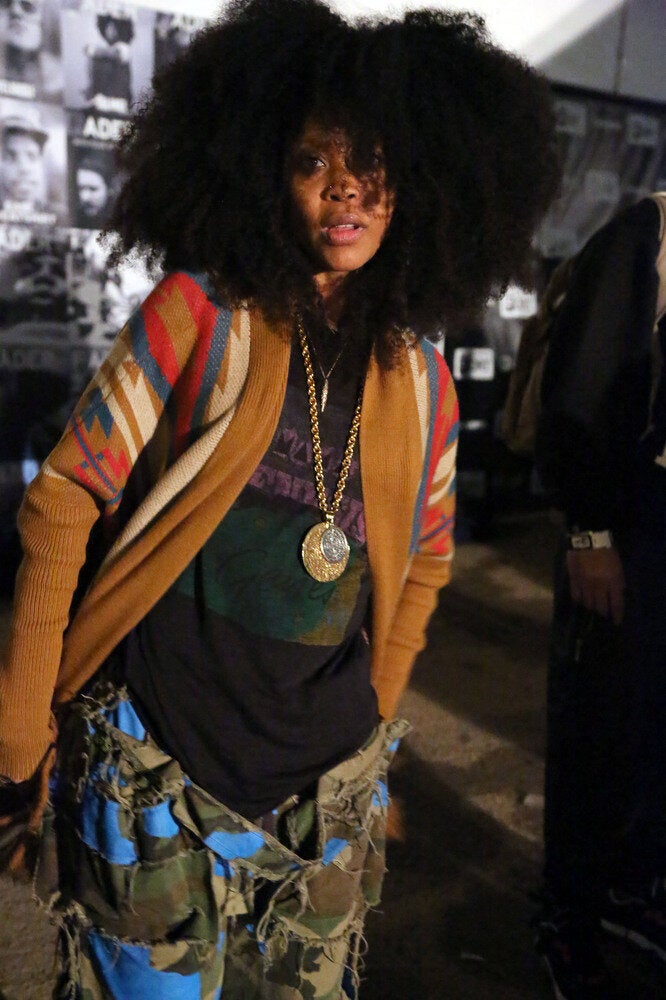 Natural Hair Celebrities