The fourth victim of the Shoreham Air Show crash has been named as 76-year-old Maurice Abrahams.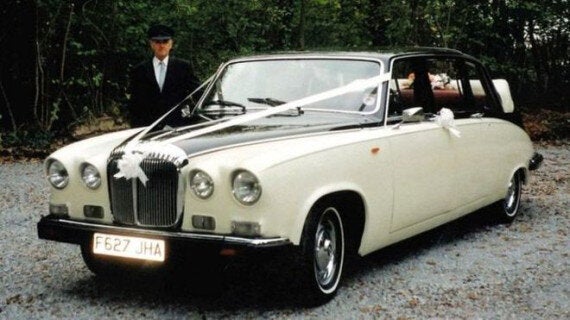 He was the chauffeur of a Daimler wedding car, who was on his way to pick up a bride for her marriage service.
His family issued a statement via the police which said: "Maurice is a well-respected and loved father and husband. He enjoyed his work chauffeuring his beloved Daimler car and he enjoyed gardening.
Story continues after slideshow...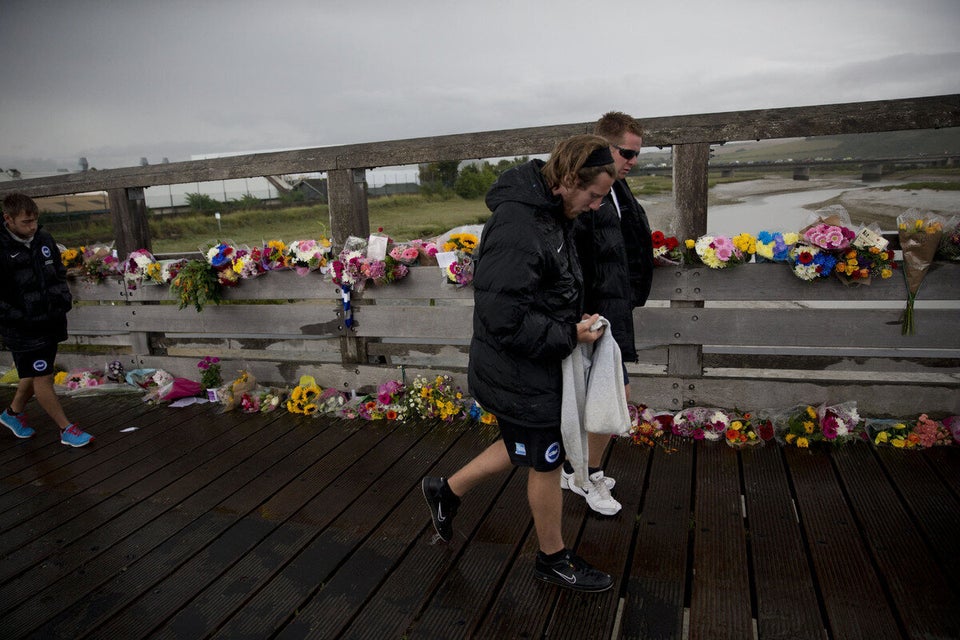 "He was proud to have served in the Grenadier Guards and the Parachute Regiment. He served in Cyprus and Bahrain with the UN. In his 30s he served as a police officer with Hampshire Police."
The search for further victims of the air disaster is continuing as a coroner warned that identifying the victims will be a "slow and painstaking operation".
West Sussex coroner Penny Schofield appealed for the public's "patience and understanding", adding it may take "several weeks" before all investigations are completed.
Senior officers at Sussex Police said their estimate that 11 people died when a Hawker Hunter jet crashed on the A27 "remains in place" but warned further victims may be found.
The disaster, during an aerobatic display at Shoreham Airshow, prompted the Civil Aviation Authority (CAA) to announce restrictions on air shows "until further notice" on the flying of vintage jets. Hawker Hunters have been grounded since Saturday.
Displays by vintage jets over land will be limited to flypasts as high-energy acrobatics are banned.
A statement by the regulator added: "The CAA will conduct additional risk assessments on all forthcoming civil air displays to establish if additional measures should be introduced."
The remains of the plane have been removed from the scene for forensic examination and Assistant Chief Constable Steve Barry said: "As a result of lifting the jet, we have not discovered any evidence of further victims and our estimate of 11 highly likely victims remains in place.
"However, until we have fully completed the search of what is an extensive scene, I must caution that there is still the possibility that we may discover evidence of further victims, but I am not prepared to speculate on that figure."
More than 200 people have reported concerns about missing friends and relatives.
The accident happened at 1.20pm on Saturday when a 1950s Hawker Hunter fighter jet plummeted on to the A27 after failing to pull out of a loop-the-loop stunt.
Pilot Andrew Hill is fighting for his life after being put into a medically induced coma.
Mr Hill's family said they are "devastated and deeply saddened for the loss of life" and they send their "prayers and heartfelt condolences to the families of all those affected at this difficult time".
The jet will be sent to Farnborough, Hampshire, where Air Accidents Investigations Branch (AAIB) investigators will examine the wreckage.
Worthing United footballers Matthew Grimstone and Jacob Schilt, both 23, and 24-year-old personal trainer Matt Jones were among those killed.
Motorcyclist Mark Trussler, from Worthing, is missing, while fears have been raised over Daniele Polito, a father from Worthing who was travelling in the same car as Mr Jones when the plane crashed.
The crash has sparked calls for safety precautions at public air shows to be tightened.
Mr Grimstone's mother Sue has called for acrobatic displays to be restricted to taking place over the sea to avoid a repeat of the tragedy.
But a host of air shows are set to go ahead despite the disaster, and aviation experts said it would be wrong to ban acrobatic flying displays - insisting they are subject to rigorous safety checks.
The Royal Air Forces Association (Rafa), which organises the Shoreham Airshow in West Sussex, defended its safety record and said standards at air displays in Britain "are among the very highest in the world".
It added: "All air display arrangements, including the pilots and aircraft, must meet rigorous safety requirements and are regularly reviewed to ensure they provide the highest possible levels of protection.
"At Shoreham we have always taken those safety arrangements very seriously."
Sussex Community Foundation, on behalf of Adur District Council, West Sussex County Council and Worthing Borough Council, has opened a fund for those wishing to make a donation in support of the people and communities affected by the incident. Within hours of it being launched, more than £5,000 had been raised.