Sorry guys, but I couldn't resist sharing this......the water aerobics guy thinking he is actually Beyoncé!

Posted by Beckyboo Wells on Thursday, August 20, 2015
A water aerobics instructor in Spain has made something of a splash, as a clip of him dancing to Beyoncé's Single Ladies has gone viral.
Becky Wells from Southampton uploaded the clip to Facebook, which shows the somewhat sassy fitness instructor from Hotel Condesa De La Bahia in Alcudia, Spain busting some serious grooves.
At one point, he even does the splits. You need to watch this.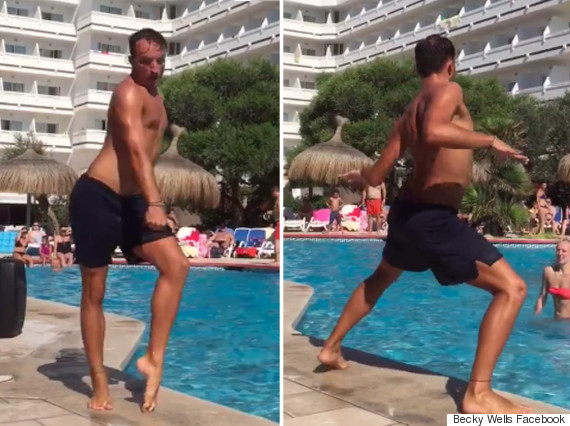 SEE ALSO:

14 Vegan Bodybuilders Who Will Make You Re-Think Everything You Thought You Knew About Protein

Hemsley + Hemsley's Jasmine And Melissa On Post-Workout Snacks And Why Puppies Are Great Fitness Buddies

Incredibly Sexy Photos Of Trill Yoga Will Inspire You To Get It 'Om'