This is probably one of the worst things you'll have seen for sale in a long time.
A Halloween costume based on Caitlyn Jenner's famous Vanity Fair cover photo.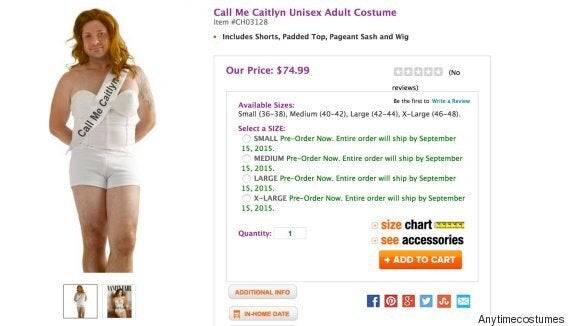 The costume, as it appears in an online listing.
And for reasons that are obvious, people are incredibly upset.
A Change.org petition has gained over 1,000 signatures, highlighting the transphobic nature of the costume and asking the company to remove it from sale.
Anytimecostumes.com writes in the product's blurb: "A sash that says "call me Caitlyn" also comes with the set so that there will be no mistaking who you are dressed as this Halloween.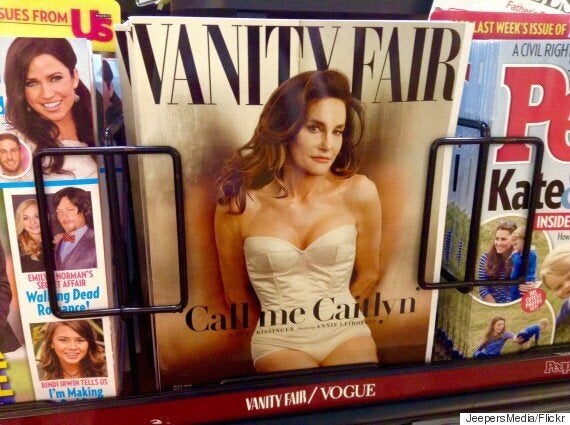 Caitlyn Jenner's now famous Vanity Fair cover
"You probably won't break any Twitter records when you wear this outfit like Caitlyn did when she first made her account, but you'll be sure to get a few laughs out of your friends and the other guests at the get together."
But Spirit Halloween, which owns the website, says it designed the product to "celebrate" Caitlyn as a modern-day super hero.
A spokesperson told the NY Daily News: "Caitlyn Jenner has proven to be the most important real-life superhero of the year, and Spirit Halloween is proud to carry the costume that celebrates her."
The petition, written by Addison Vincent, says: "Yes, as your PR and marketing head Trisha Lombardo stated in an interview, Caitlyn Jenner is a hero and celebrated in modern day culture, but that doesn't excuse the exploitation and transphobia you'll be committing this Halloween.
"To make a costume out of a marginalized identity reduces that person and community to a stereotype for privileged people to abuse. In this case, if you follow through with production of a Caitlyn Jenner costume, cisgender people will purchase it to make fun of her and our community."
The item continues to be listed online.