Four Britons have died after a seaplane they were traveling in crashed during a sightseeing trip in Canada.
Five passengers and a pilot were killed when their Beaver aircraft tour struck mountainous woodland in the Les Bergeronnes area, a Quebec province.
The Foreign Office on Tuesday confirmed the deaths.
The flight, operated by Canadian firm Air Saguenay, took off from Lac Long, in Tadoussac, which is on the north shore of the Gulf of Saint Lawrence. It crashed shortly after in Les Bergeronnes.
An official from Air Saguenay told the Associated Press that the flight was supposed to last just 20 minutes and flying conditions at the time were "excellent". However, the official said bad weather and the terrain's inaccessible nature had since hindered efforts by air accident investigators.
Le Journal de Quebec reported that the plane crashed into a mountainside and the impact was so violent that nobody could have survived.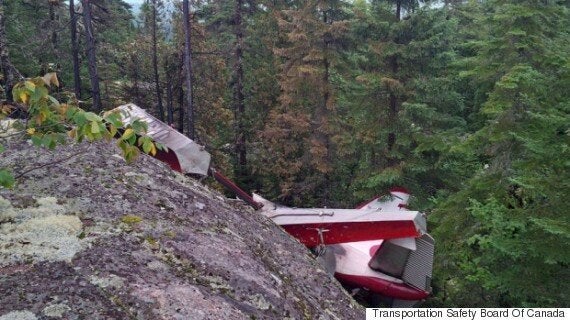 The plane, pictured by Canada's transport safety office, crashed during a sightseeing trip in Canada killing four Britons
It named Romain Desrosiers as the pilot and identified one of the passengers as Emilie Delaitre, a French woman from the Cote d'Azur.
Desrosiers has been remembered as an "excellent instructor" by his friend and neighbor, Giles Gauthier.
He told local newspaper Le Journal du Quebec: "He was also extremely meticulous. If ever he noticed something that wasn't quite right, he wouldn't fly the plane.
His son Frederic added: "He knew how to convey his passion for flying. Without him I would never have flown in my life. He was a mentor and introduced my father and I to flying."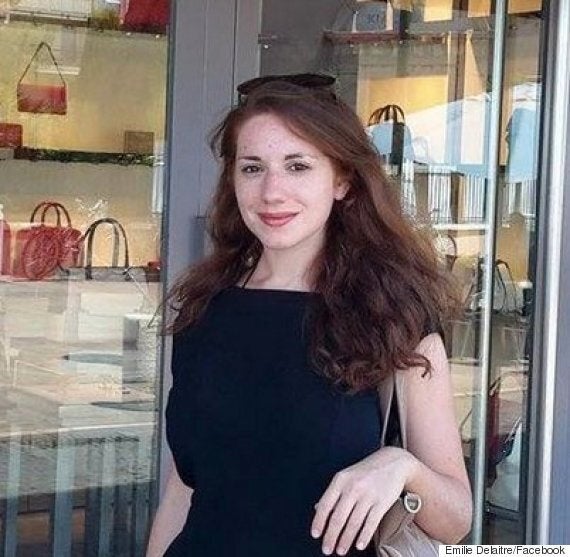 One of the victims was Emilie Delaitre, a French woman from the Cote d'Azur
The newspaper claimed that the four other passengers were British and may have rented a car with an Ontario number plate to drive to the Cote-Nord region.
The victims' bodies are expected to be moved on Tuesday and transported almost 300 miles to Montreal for forensic testing.
A spokesman for the UK Foreign Office said: "Following a plane crash in Les Bergeronnes, Canada, we are urgently working with local authorities to establish the identity of those on board."