Police are trying to trace two people believed to be in the car that crashed into a garden wall and burst into flames in Branton, in Doncaster, on Tuesday, leaving two people dead and one seriously injured.
South Yorkshire Police are appealing for information following the fatal crash after witnesses reported seeing two men leaving the scene of the incident.
Officers believe there were five people in the car at the time of the crash.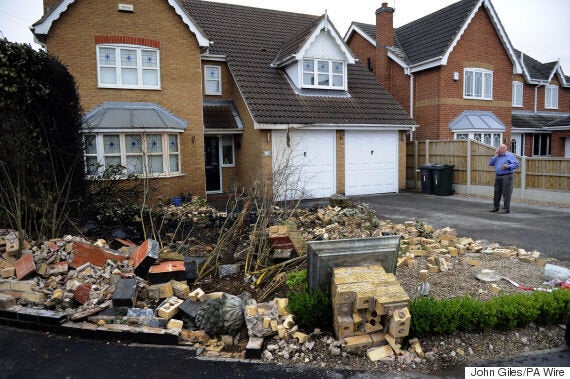 The scene of a fatal car crash in Branton, near Doncaster
All three of those injured were occupants of the vehicle, but police wish to trace the other two passengers.
South Yorkshire Police said in a statement: "Officers believe that there were five males travelling in the car that caught fire after it was in collision with the house.
"It has been confirmed that two people have died and a third person is being treated for life-threatening injuries.
"Police believe that the two other occupants of the car who remain unaccounted for are also seriously injured.
"An extensive search of the area is underway and anyone with information about the collision or the whereabouts of the unaccounted for males is asked to contact 101 quoting incident number 451 of Tuesday 25 August."
The crash took place at about 12.50pm and Poppyfields Way had to be closed.
It is not believed that the occupant of the house at the time was injured.
Michael Burton, whose parents own the house, said his girlfriend was in the property at the time of the crash.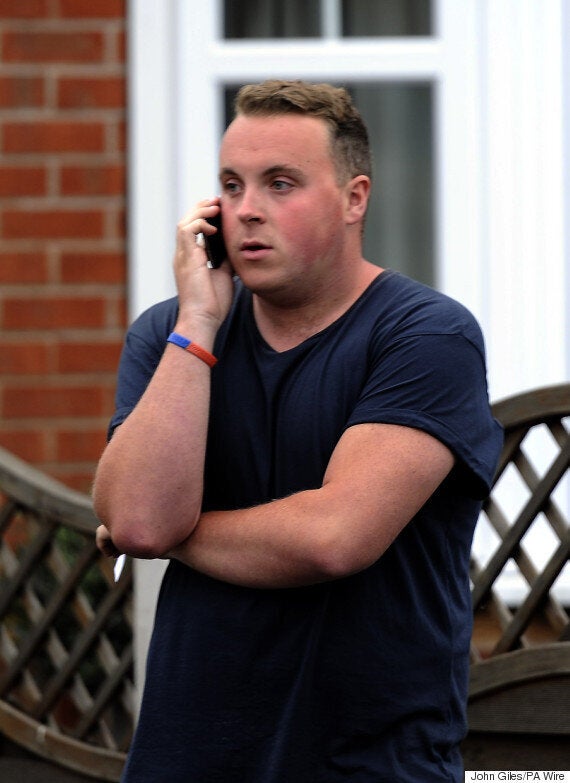 Michael Burton looks at his parents house where the fatal car crash took place
The 21-year-old described the scene he was confronted with when he ran to the house, telling the Yorkshire Post: "There was the wall all over the floor and there was a car - a Renault Megane - upside down and on fire.
"I got there just as the young man was being put out."
Mr Burton said the car went into the rockery in the garden, adding that if the garden fixture had not been there "the car would have gone through the front of the house".