A world champion hammer thrower reportedly paid for his taxi ride home with his gold medal when he got a little too… er…hammered.
His throw of 80.88 metres saw him awarded the top honour.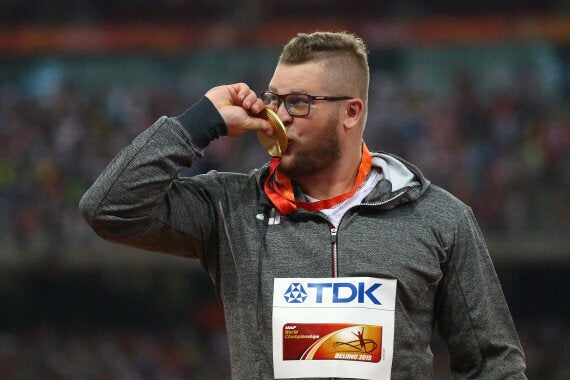 Pawel Fajdek before the loss of his gold medal
But when he awoke the next morning, he was distraught to find his medal gone, according to Chinese publication Tencent.
He reported the loss to police, who helped him retrace his steps and eventually trace the taxi driver.
The man said that Fajdek had willingly handed over the gong in payment.
Happily for the athlete, he was ultimately reunited with the medal.
Let's hope he visits a cash machine first next time.
Popular in the Community