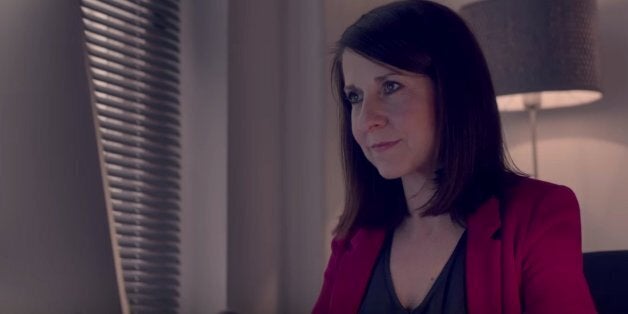 Liz Kendall has been on the receiving end of some pretty sharp Twitter abuse since she announced she was running to succeed Ed Miliband as Labour leader.
As the most 'Blairite' candidate of the bunch, much of it focuses on her more "right-wing" approach when compared to frontrunner Jeremy Corbyn.
Kendall has decided to respond with humour and wry sarcasm.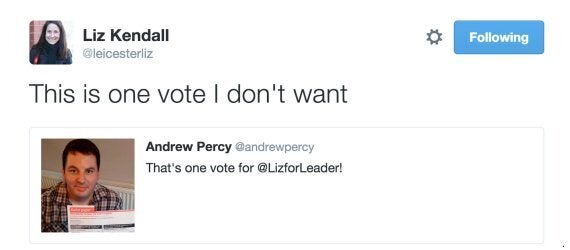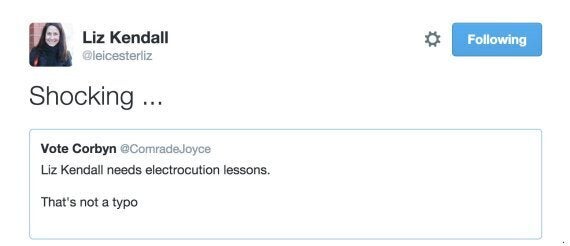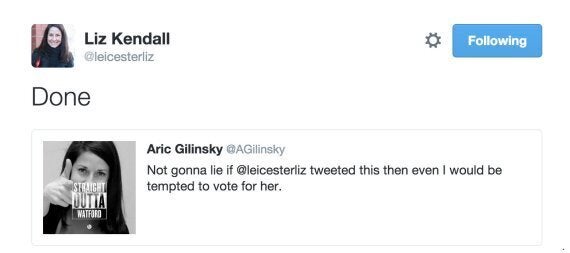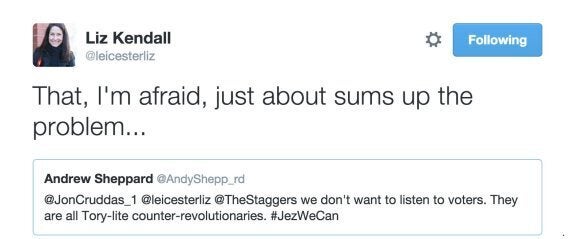 On Tuesday morning, Corbyn emphatically told his supporters not to dish out personal attacks on any of the other leadership candidates.
Corbyn and his supporters have also been attacked by rivals and the Islington North MP branded party veterans including Tony Blair "pathetic" for the language they had used. In an intervention in the leadership race, Blair said people who was backing Corbyn needed to have a heart transplant.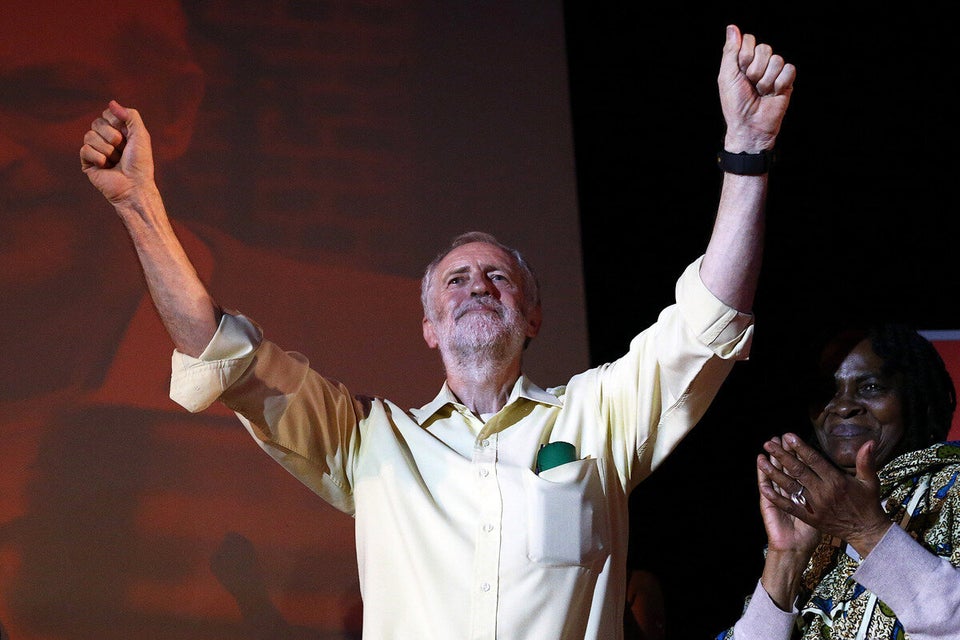 Jeremy Corbyn's London rally