Pictures showing the destruction of the ancient Baalshamin Temple in Palmyra have emerged online.
Until Tuesday pictures showing the destruction, or the aftermath, have not been available, but today IS released images showing their preparations and the explosion itself.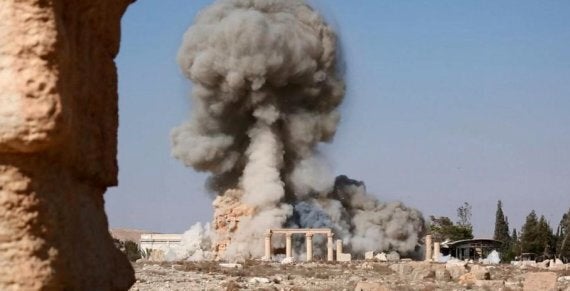 An image released by IS shows an explosion at the 2000-year-old temple
The pictures revealed explosive charges placed around the site, as well as the blast and apparent rubble.
Palmyra, one of the Middle East's most spectacular archaeological spots and a UNESCO World Heritage site, sits near the modern Syrian city of the same name.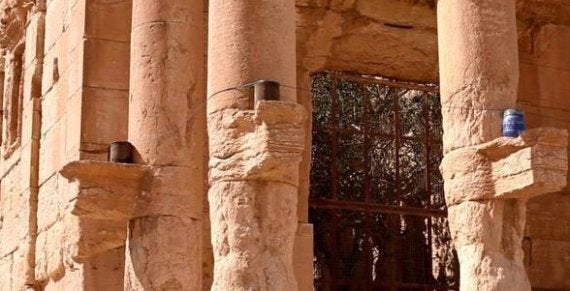 Explosives laid around the historic site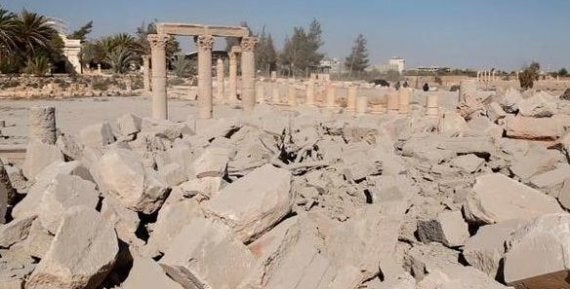 Rubble following the blast
UNESCO Director General Irina Bokova said in a statement: "Such acts are war crimes and their perpetrators must be accountable for their actions."
She also condemned the killing of archaeologist Khaled al-Asaad by the militant group.
IS took control of Palmyra in May and last week beheaded the renowned antiquities scholar in Palmyra before hanging his mutilated body on a column in a main square of the historic site.
The 82-year-old was said to have been murdered because he refused to reveal where valuable artefacts had been moved for safekeeping.
Reacting to the demolition Baalshamin, the British Museum said it was "deeply disturbed".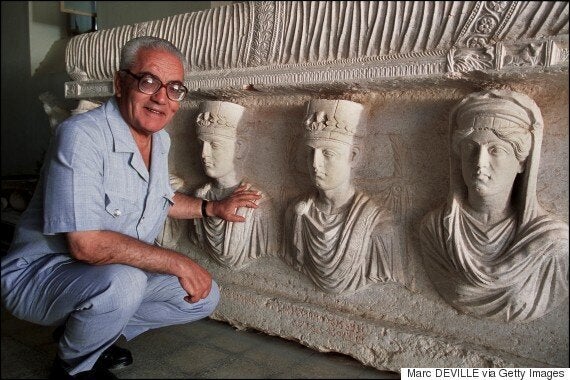 Khaled Al-Assad was murdered by the group
"We are deeply distressed by the news of further destruction of important ancient monuments in Syria," the spokesperson said.
"These follow the terribly sad news last week of the loss of our colleague Khaled Assad, Director of Palmyra.
"The British Museum is very concerned with what is happening in the region with regard to its cultural heritage, whether it is the continuing threat to the welfare of colleagues, destruction of archaeological sites, museums and religious monuments or the looting and trafficking of antiquities."