Celebrity perfumes and gourmand notes go together like flagging album sales and a carefully orchestrated public meltdown.
No matter who they are, it seems every pop star is obsessed with the sweet stuff - and Rihanna's latest release, the self-titled RiRi, is no different.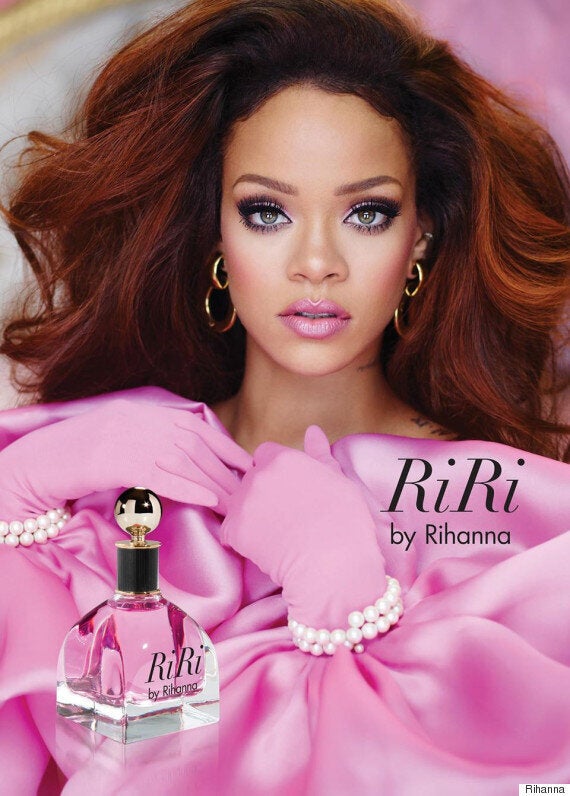 Launching in September, it's described by creators at fragrance house Parlux (who've also concocted scents for Paris Hilton and Jay-Z) as a "flirty floral that is a melody of feminine, mischievous, and playfully sensual notes", and the official composition is as follows:
Top notes: passion fruit extract, rum absolute, cassis, Italian mandarin.

Middle notes: Japanese honeysuckle, orange blossom, exotic jasmine.

Base notes: Madagascar vanilla, skin musk, Siam benzoin, Indonesian sandalwood.
Accompanied by a hyper-girly Marilyn Monroe/Madonna inspired campaign shoot, the perfume's announcement (by the pop star herself) caused a flurry of excitement on social media last month.
RiRi (the person, not the perfume) is no stranger to world of fragrances, having released Rogue Love and Rogue Man in 2014, Rogue and 777 Nude by Rihanna Diamonds in 2013, Nude and Rebelle in 2012, and Reb'l Fleur in 2010.
But does the very pink RiRi perfume live up to the very pink advert? HuffPost UK Style put it to the test...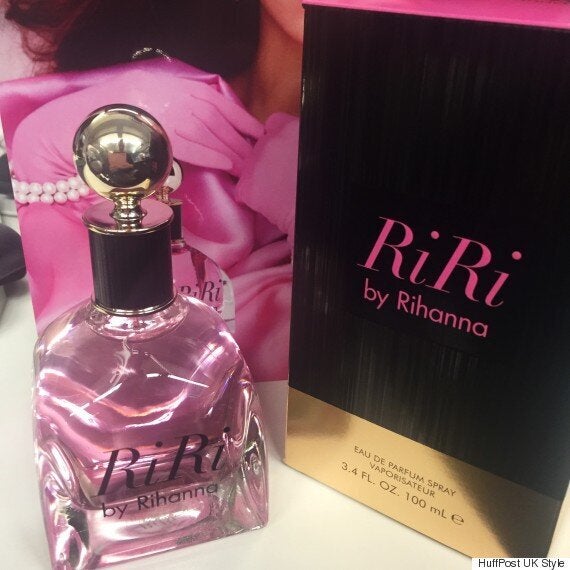 On first spritz of the scent, there's an overwhelming burst of that super sweet passionfruit, it's zesty but almost creamy (like a petit filous yogurt in perfume form) thanks to the butterscotch edge to the rum.
After an overpoweringly saccharine first few minutes, the perfume does settle somewhat. The screechingly fruity top notes calm down and the cosy, burnt-sugar benzoin notes (made so popular by 2011's Prada Candy) start to surface.
With base notes similar to the Rihanna Nude eau de parfum (a real celeb-scent winner), I was hoping for that "second skin" musk effect - but unfortunately I was left with a slightly sickly blackcurrant-heavy trail of the crème de cassis, that sadly smelt like Ribena on my skin.
Where RiRi falls short for me, is its use of (what I'm guessing are) synthetic notes - but this isn't unexpected for a range in the middle end of the perfume price spectrum (a 30ml bottle will set you back £23).
When doing a round of the office, comments ranged from "I could smell you coming" and "It smells like anything but a human woman," to "I want to eat your arm because you smell like a Haribo" and "you smell like a very expensive hand wash."
It was then I realised, we're probably not Rihanna's target market. Fans of sugary gourmands, like Britney Spears' pop princess-perfect 'Fantasy' and Jessica Simpson's vanilla-based 'Fancy', will most likely love it.
But really, it's not just the scent you're buying, it's the whole Rihanna package.
The heavy glass bottle with its pink juice and retro lid would take pride of place on any young fan's dressing table - and it is unmistakenly a very young fragrance (it is also more palatable than similarly-priced options from One Direction and Justin Bieber).
If you find it on a Christmas list, just buy it.
But if you're looking for a perfume for a young woman whose tastes tend to veer towards the more sophisticated, try Estée Lauder Modern Muse Le Rouge (£45 for 30ml) - a fragrance fronted by social-media generation supermodel Kendall Jenner.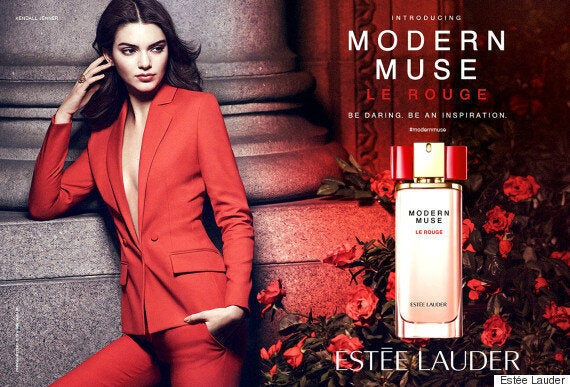 With rich roses, ripe fruits and a velvet creme accord in the base - Modern Muse Le Rouge is a youthful vanilla scent done right (and if it's a present you're going to be smelling around the house all year, you might as well spend a bit extra on it).
Have you tried Rihanna RiRi? Let us know what you thought in the comments below.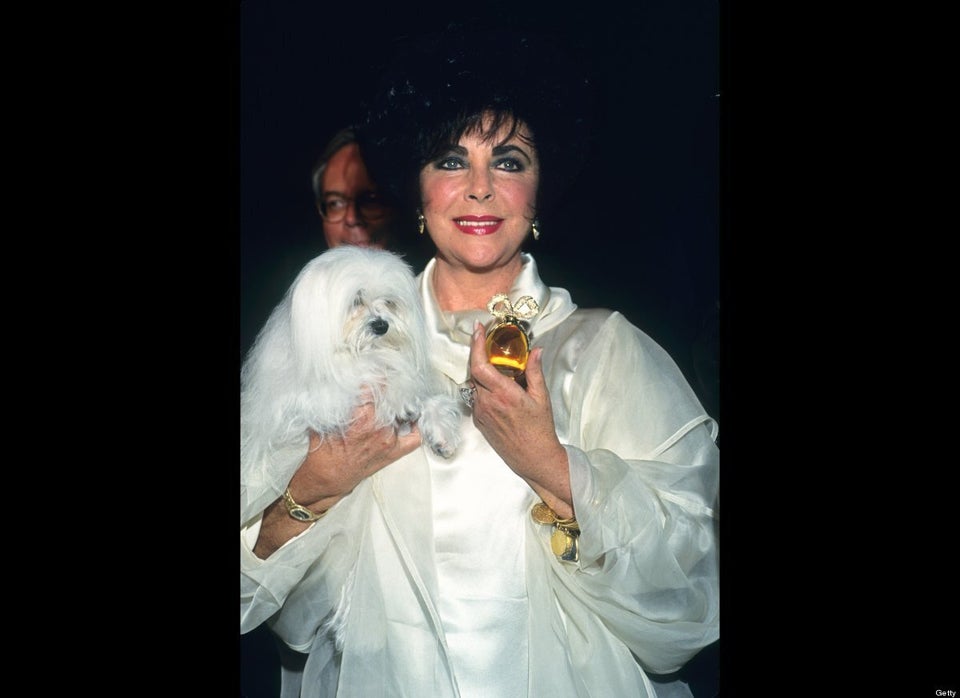 Celebrity Perfumes