Sony has unveiled its first drone, set to be used for business purposes only.
The unmanned aerial vehicle (UAV), which looks like a miniature plane can be seen taking off and landing vertically in a video published by Aerosense Inc, a joint venture between Sony and ZMP, a Japanese robotics startup.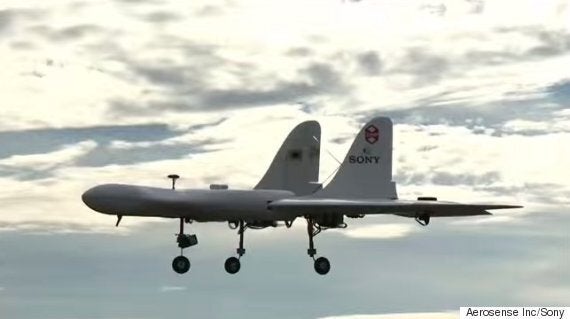 According to the Wall Street Journal, the drones will be able to carry up to 22 pounds and fly at 106 miles per hour for more than two hours.
Sony joins a host of other companies, including Amazon, who are starting to explore how drones could simplify the day-to-day operations of businesses.
The drone combines Sony's camera and sensor technologies with ZMP robotics creations.
In a statement released in July, Sony said the UAVs would roll out to potential business clients in 2016 who could use it for "measuring, surveying, observing and inspecting."