Emergency services are dealing with a chemical leak at a leisure centre in St Andrews, Fife, which has left more than a dozen visitors with a minor breathing irritation.
Reports say a number of ambulances are on the scene as well as more specialist emergency workers.
Three fire engines and more than a dozen ambulances were called to the scene at East Sands leisure centre in St Andrews, Fife, shortly after 1pm on Tuesday.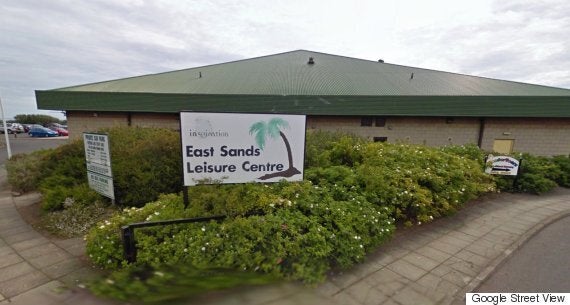 East Sands Leisure Centre is in St Andrews, county of Fife
The chemical is thought to be sodium hypochlorite, used in disinfectants and cleaning products.
East Sands is a large leisure centre with a sloping beachside pool, tropical fun area, spa and gymnasium. The centre includes giant flumes and a wave pool.
Scottish Fire and Rescue Service said in a statement it is treating the situation as a "major incident". It said: "There are 16 casualties who are suffering from minor breathing irritation.
"SFRS committed three breathing apparatus teams in gas-tight suits to isolate the power in the plant room and search the building – all persons were accounted for.
"There are currently 13 SFRS appliances in attendance including five pumping appliances, a control unit, an emergency support unit and a hazardous materials appliance."