Benedict Cumberbatch performed 'Hamlet' for the press last night at London's Barbican - how did they reward him?
Well, for the most part, he has emerged unscathed from the furore around the Times' early review and fans filming him on their phones. The Times have now called him "thrillingly charismatic".
Despite this, most critics seem united in thinking the production does not live up to his performance, which has been let down by co-stars and staging decisions.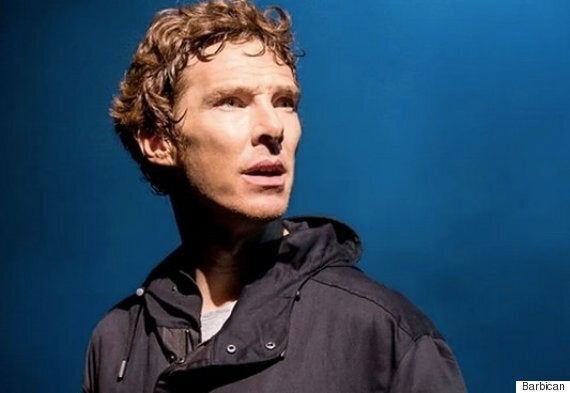 Benedict Cumberbatch's 'Hamlet' has been the fastest-selling show in Barbican history
We know that this show is critic-proof. Queues were forming around the block when tickets went on sale to see the 'Sherlock' star perform in what is seen as every actor's ultimate theatrical challenge, making it the fastest-selling show in the theatre's history.
However, fans, other actors and critics were less than happy when the Times went early with its review a few weeks ago, publishing some disapproving feedback after the first night.
And, since then, Benedict's had to plead with audience members not to film the performance on their phones, saying "it's mortifying" when he catches sight of the little red light in the crowd.
So, now it's been officially presented to the critics, what do they think? Here's a round-up of the first reviews...
Daily Mail's Quentin Letts - 4 stars
"Superb... Mr Cumberbatch, for all the knee-squeezing of his fans (and despite those regrettably silly political views he espouses)... an actor who deserves to be taken seriously."
The Times' Kate Maltby - 3 stars
Benedict Cumberbatch - "thrillingly charismatic, a sardonic, wrathful Hamlet" in a show "sprinkled with clever moments"
The Telegraph's Dominic Cavendish - 4 stars
"A blazing, five-star Hamlet trapped in a three-star show"
The Independent's Paul Taylor - 3 stars
"Curiously uninvolving... a mixed affair" with scene-swapping decisions "sometimes eloquent, sometimes irritating"
The Guardian's Michael Billington - 2 stars
"Anti-climactic... [Benedict Cumberbatch is] trapped inside an intellectual ragbag that is full of half-baked ideas.
"Cumberbatch suggests Hamlet's essential decency. But he might have given us infinitely more, if he were not imprisoned by a dismal production that elevates visual effects above narrative coherence and exploration of character."
Benedict's actress mother Wanda Ventham, in the stalls for the press night
"A bloody good Hamlet" (5 stars, presumably)
'Hamlet' runs at the Barbican until 31 October.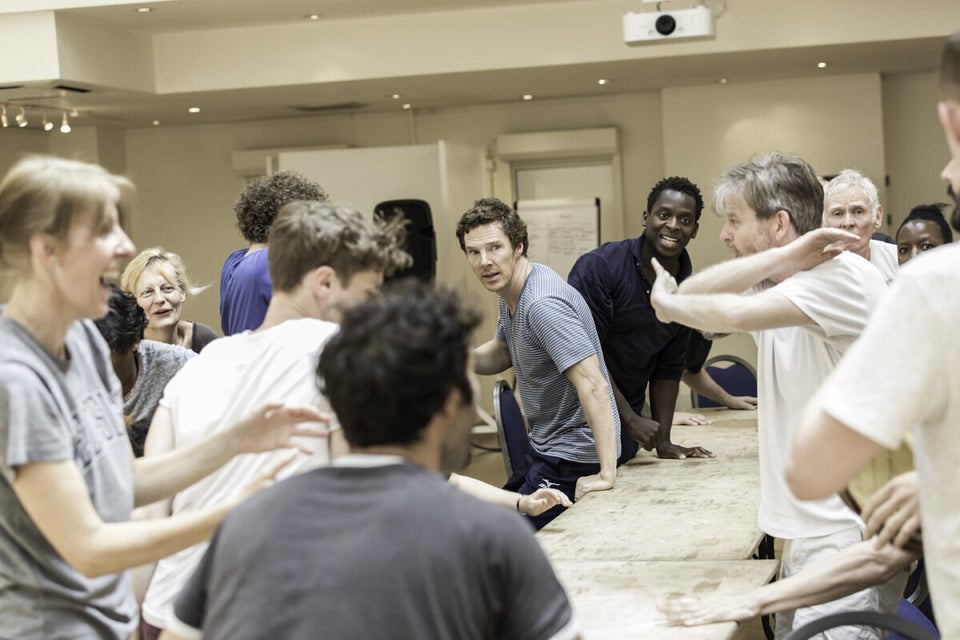 Benedict Cumberbatch's 'Hamlet' Rehearsals
Popular in the Community