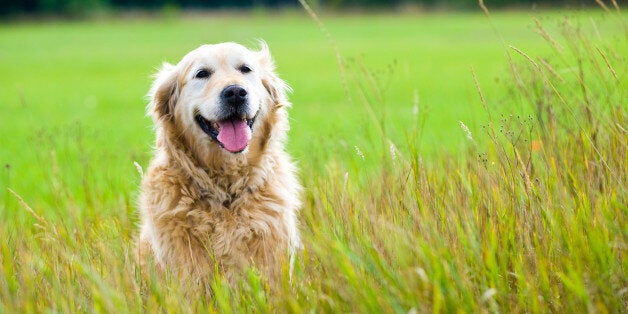 Summer might seem like the perfect season for long country walks and trips to the park with a canine companion. But dog owners should be aware there is a hidden danger out there that can have far-reaching consequences for humans and dogs alike: tick bites. As ticks are most active in the warmer months, now is the time for dog owners to be at their most vigilant.
Ticks are small, blood-sucking arachnids notorious for spreading disease and it is believed their numbers are on the rise in the UK. It's a well-documented fact that tick bites can spread Lyme disease among humans. In the UK, Public Health England estimates the number of new cases each year at around 3,000 while Lyme disease charities say the figure could even be as high as 15,000 annually.
But what many dog owners don't realise is that the debilitating disease can also affect dogs. According to a survey of 1006 dog owners, conducted by Cencuswide in April this year, 47% of dog owners are unaware that ticks can transmit diseases to both dogs and humans, whilst over half (54%) don't know that Lyme disease affects dogs as well as humans.
The research was released to coincide with a new campaign that aims to help owners protect themselves and their dogs from this growing risk.
Vets across the UK are taking part in the Big Tick Project, the largest nationwide collection of ticks from dogs. The project led by Professor Richard Wall at the University of Bristol is aimed to help scientists track what is feared to be a growing threat to people and their dogs from tick-borne zoonotic diseases such as Lyme Disease (Borrelia).
Veterinary dermatologist Paul Sands MRCVS said: "As vets, we are mainly concerned with treating individual pets but by helping us obtain a clearer picture of the prevalence of infected ticks, this campaign is a way for both vets and dog owners to contribute to building important knowledge of this damaging and often hidden disease."
The campaign, which was launched by TV presenter, naturalist and dog lover Chris Packham aims to raise awareness of the risks and symptoms associated with tick-borne disease, and to educate owners on how they can reduce their dog's exposure to ticks and the diseases they carry.
Research suggests that ticks are a growing problem whether that's urban parkland to woodland and open country. Living as I do in the New Forest where ticks are a real problem and present a real threat to my dogs, this project is close to my heart and could be important in advancing both for canine and human health, said Packham.
The lowdown on ticks and Lyme disease
What is Lyme disease? Lyme disease is caused by a bite from an infected tick. Dogs can become bitten while being taken for walks through wooded areas or parkland in both urban and rural areas. Signs including lameness, lethargy and fever can lead to serious conditions, such as kidney disease and heart failure, if left untreated. Many tick infestations are likely to go unnoticed by owners as they are only detected by a thorough examination.
"Current evidence suggests that many tick-borne diseases in northern Europe are increasing in prevalence as a result of factors linked to habitat modification, changes in host abundance, changes in vector distributions, increasing pet travel and climate change" said Professor Wall.
"Warmer and wetter winters and milder wetter summers, in particular, may allow the normal highly seasonal pattern of tick activity to be extended, giving more continuous periods of exposure."
How can I protect my dog from tick bites? Walks in the fresh air are an essential part of a dog's daily healthcare regime (and the best part about owning a dog!). So as ticks can thrive in both urban and rural areas, avoiding them altogether is unavoidable. But the good news is there are plenty of innovative and convenient treatments available on prescription through a veterinary surgeon that can reduce the risk associated with ticks in dogs.
The options available to protect dogs against ticks include spot-ons (typically applied every four weeks), sprays, collars and oral chewable formulations, which can give up to 12 weeks protection.
Checking your dog for ticks on a regular basis will help you to spot a tick bite before infection spreads. If your dog is unlucky enough to have been bitten, speak to your vet immediately for best advice on how to remove a tick correctly.