Viewers may not have liked Sarah Harding's recent star turn on 'Coronation Street', but there's at least one person out there who was impressed, her co-star Tristan Gemmill.
READ MORE:
The former Girls Aloud singer was slammed by soap fans when she appeared as Joanie Preston in the ITV show , but Tristan - who played her on-screen husband Robert - reckons Sarah did just fine. Hmm.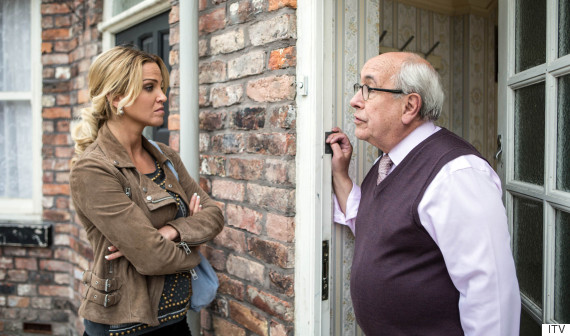 Sarah's stint was a tough watch
Tristan explains to The Sun: "I got on very well with Sarah and found her delightful to work with - and I thought the criticism about her was unfair."
"She had a lot of emotion to get into a very short space of time, and I thought she made a good job of it."
Hundreds of fans took to Twitter to slam Sarah's four episode-long stint in 'Corrie', and unsurprisingly, bosses decided not to extend her stay.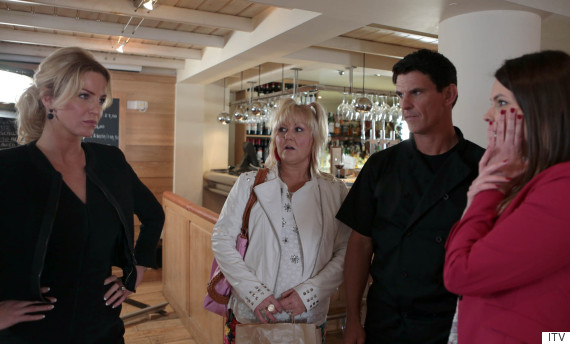 Sarah in a scene with Robert and Kate Ford
The star later addressed her critics during an appearance on 'This Morning'.
"I try not to pay any attention to that [criticism]," she said. "If you're going in as a known face, you're always going to get flak. If anything, I turn all that into a positive energy. It just makes me more determined.
"It made me happy anyway, never mind what anyone else thought! Everyone's going to have an opinion at the end of the day.
"You can't please everyone but I had a laugh doing it. Everyone was so lovely to me and I enjoyed my time there and now I'm moving on."
LIKE US ON FACEBOOK | FOLLOW US ON TWITTER