Meet 'M', Facebook's unique take on the personal assistant that now seems to be a requirement companion for all modern smartphones.
Joining the ranks of Siri, Cortana and Google Now, this personal assistant offers something that none of its competitors can: the human touch.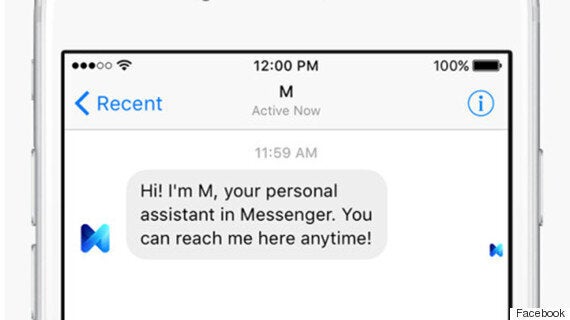 That's because quite literally, M is a hybrid service that runs using both AI and real human operators. Think of it as a blend of Siri and one of those app-based personal assistant services.
While Siri can tell you where the nearest flower shop is, M can order them, pick them up and then deliver them to your loved one.
Unsurprisingly, the human workforce required for this service is going to be monumental, so for now that little M button will only be appearing in the Messenger app of a very lucky few in the San Fransisco Bay area.
Initially M will only use the messages between you both to try and learn about you but according to Wired, Facebook hasn't ruled out the idea of giving people the option to add more data into the loop.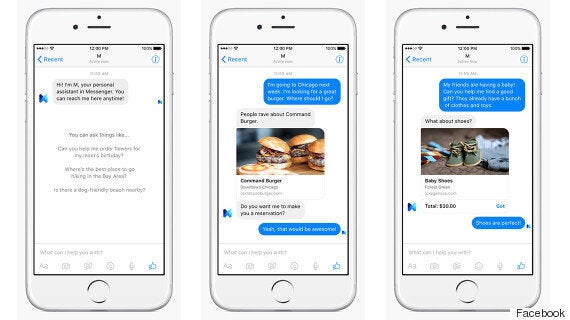 Facebook M will appear on a small number of smartphones across the Bay Area in San Francisco.
For example you want to send your brother a cake but can't remember what his favourite type is, M could search through his Facebook Profile and look for any evidence that he has a preference.
It's a handy -- if scary -- concept, and one that Facebook knows it'll have to introduce slowly, and with full consensus from the public.
For now though the service will focus on small-scale operations - nailing the user experience.
It'll be free, with Facebook's financial justification being that the sheer breadth of data it'll gain from this endeavour will more than pay for itself with future projects.