We nearly spat out our tea on Thursday morning, when the break-up nobody saw coming was confirmed. Yes, 'Love Island' couple Jess Hayes and Max Morley have decided to go their separate ways.
The duo found love (oh, and scooped £50k in the process) on the show just last month, so we're really scratching our heads as to what could have gone wrong.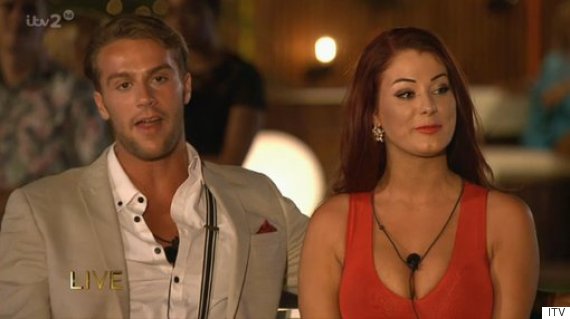 Max and Jess
Weirdly, judging from their tweets, the split seems to have been amicable. We always thought it would take something huge to wreck their coupling, y'know?
They posted:
Some things are just not meant to be... #LoveIsland #JAX 💔

— Jessica Hayes (@AmberMaeMdl) August 25, 2015
We gave it our best shot

— Max Morley (@maxmorley1) August 25, 2015
It's almost as if they planned it, and weren't actually that interested in being together forever.
When they triumphed in the show's final, Max and Jess were given the chance to stab each other in the back and steal the cash for themselves but the pair stayed loyal to each other, both choosing love.
"This girl deserves it, she is a superstar," Max said of their win. "Thank you so much everybody."
The couple's win was something of a shock to viewers, who had previously seen runners-up Hannah and Jonathan get engaged on their final day in the villa.
LIKE US ON FACEBOOK | FOLLOW US ON TWITTER