After Usain Bolt was accidentally felled by a cameraman after powering to victory in the 200m, we noticed that the Birds Nest stadium appears to have a strange downwards gravitational pull.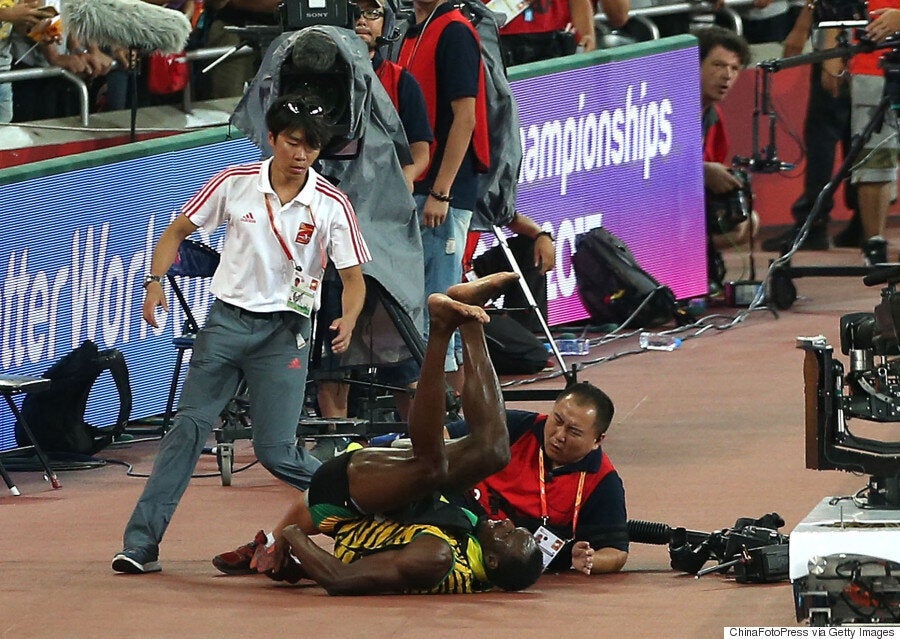 Usain Bolt of Jamaica collides with a cameraman as he celebrates after winning gold in the Men's 200 metres final.
It appears for some unexplained reason that many of the other athletes cannot stay on their feet, apart from Mo Farah who styled out a near tumble in the Men's 5000m.
So one burning question remains, why do athletes keep falling over?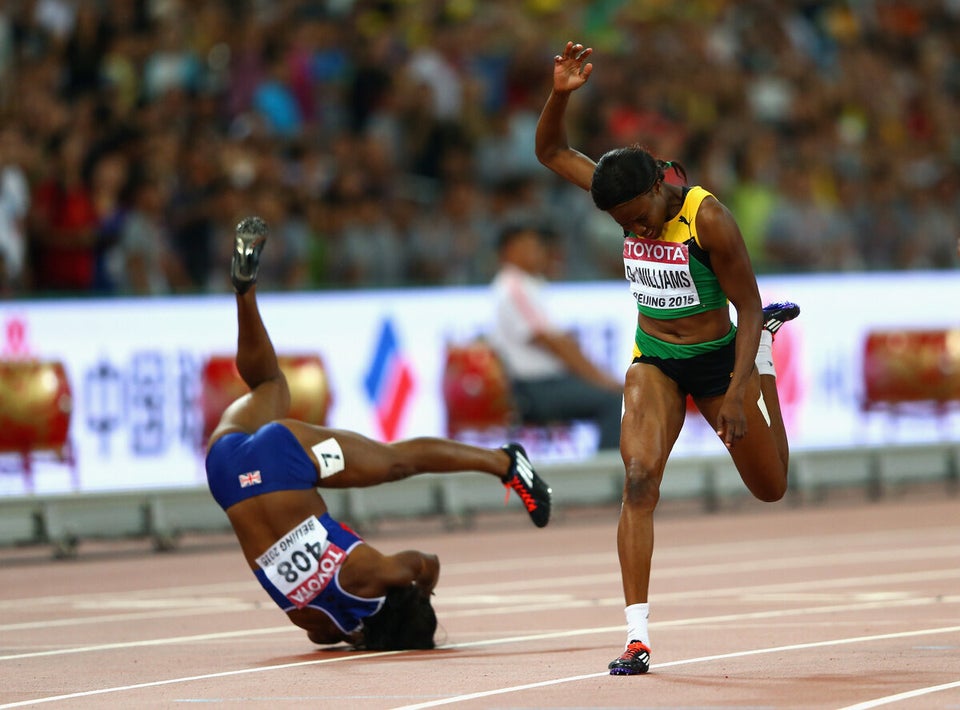 Athletes falling over in Beijing