The widow of late Welsh international Danny Jones received a standing ovation at Wembley Stadium Saturday when she sang 'Abide With Me' in memory of her husband.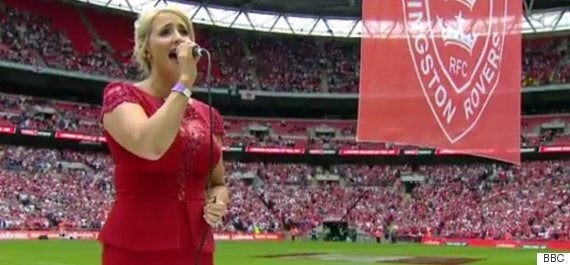 Lizzie Jones, the wife of late Welsh rugby player Danny Jones, received a standing ovation at Wembley Stadium after singing 'Abide With Me'
It was later discovered that the 29-year-old had an undetected hereditary heart condition.
Jones - who left twins Bobby and Phoebe, now aged eight months - played at Wembley for Wales in 2011.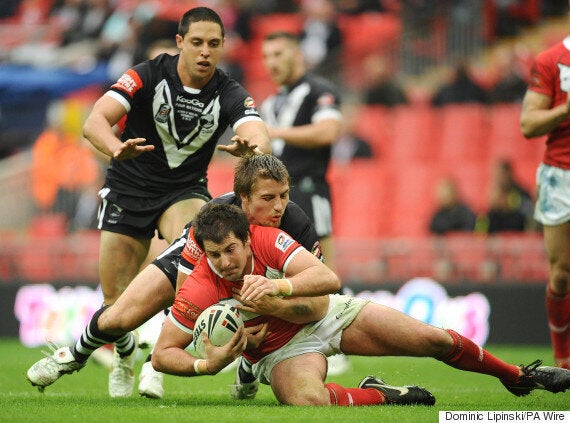 Danny Jones, a former Welsh international and half-back for the Keighley Cougars, seen above being tackled by New Zealand's Kieran Foran during the Gillette Four Nations, died after suffering a cardiac arrest just four minutes into a match in May
His wife, who is a professional singer, took to the field and sang in front of 70,000 fans as pictures of herself, Jones and their children were displayed on the stadium's two big screens. She was then joined on the field by her twins to a standing ovation.
Since Jones' death a fund set up to support his family has raised in excess of £230,000 and continues to grow.
Rugby fans responded just as positively to the singing performance on Twitter.