Mo Farah has claimed his second gold medal at the athletic world championships, winning the 5,000m, and in doing so has completed a unique triple-double.
Farah came from behind to claim victory, chasing down Kenyan Caleb Ndiku to win by just over one second. He won the 10,000m in Beijing last week. It is the third time he has won both races, having done so at the 2012 Olympics and 2013 world championships.
The 5,000m was a slow-burn victory for Farah who was content to run at the back of the pack as his team-mate Tom Farrell headed the group.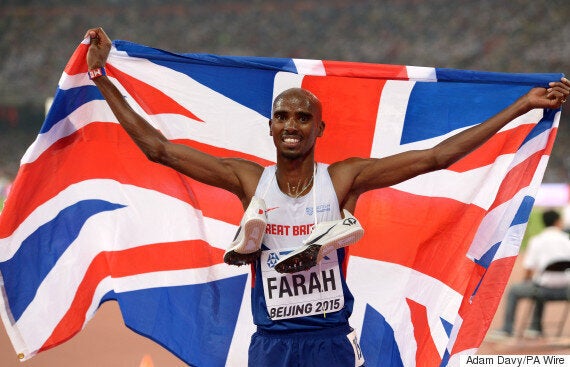 Mo Farah celebrates after winning the 5000m; he has now completed a rare triple double in winning both the 10,000m and 5,000m races
The race hit top-gear with 800m to go when Ndiku overtook Farah and made a dash for the finish line. The 22-year-old, who won the 5,000 Commonwealth Games title last year, established a two to three metre lead over Farah.
But that all changed as they rounded the last bend. Farah finished the race in 13.50.38. Ndiku was just over a second behind, completing the distance in 13:51.75.
Farah covered the last 800m of the race in 1.49, which was only four seconds slower than David Rudisha ran in winning the men's 800m earlier in the week, The Guardian reported.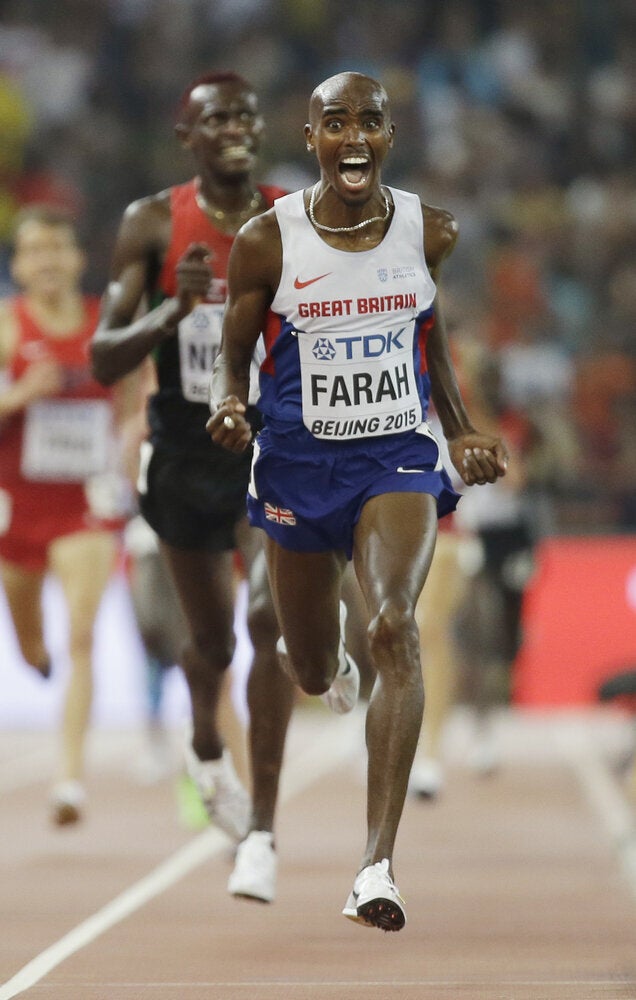 Mo Farah wins second gold