This August bank holiday weekend is time for the 49th Notting Hill Carnival - and the rain on Monday has certainly not put revellers off joining in the West London party.
Ponchos and umbrellas were out in force as the carnival parade got underway and dancers, musicians and partygoers enjoyed the event regardless of the weather.
Weather forecasters warned that the second and final day of the 2015 carnival could be hit by lightning, thundery downpours and half a month's worth of average rainfall, PA reported.
Watch the carnival live on Monday on the video stream above.
A video from the Instagram account LollyJayConcepts showed people bobbing in time to music in the street with umbrellas, while another from AlixLinda pictured performers grinning as they also danced with brollies:
Hundreds of thousands of revellers descended on west London on Sunday for Family Day - but despite dire predictions the weather remained largely dry.
Over a million people were expected to attend this year's two-day party, which has been held every August since 1966 and has become the largest festival of its kind in Europe.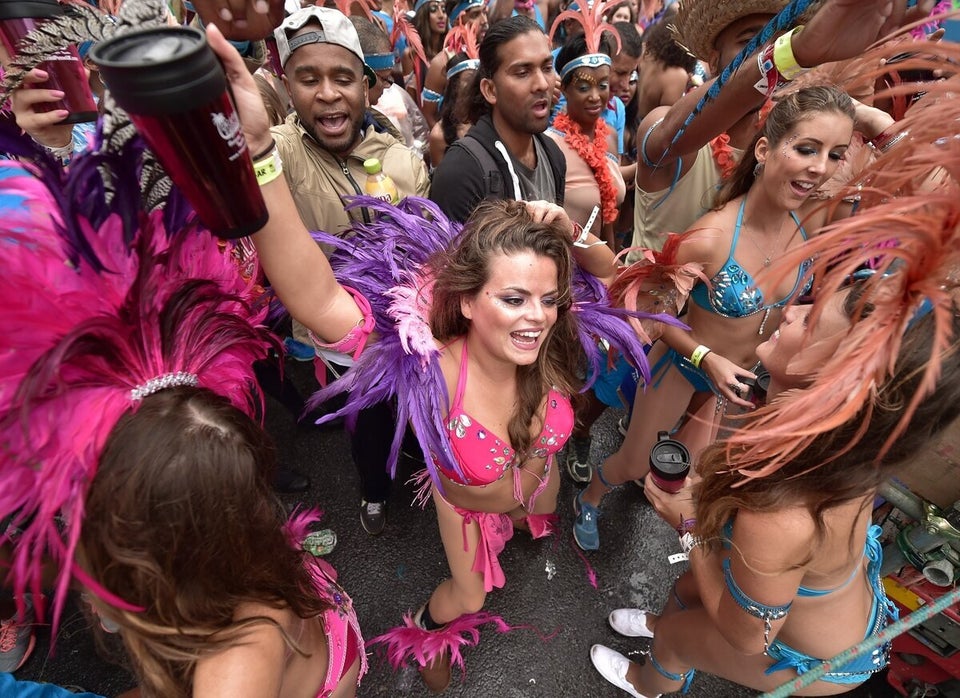 Notting Hill Carnival 2015 - Monday
We've collated a list of must-read websites before you go - giving you the most up-to-date information on travel options, live music, parties and food.
The Notting Hill Carnival official website should be your first port of call for information on what, when and where.