The 22-year-old known for her short platinum bob donned blonde dreadlocks down her back in a high top knot ponytail.
Her outfits may have been questionable, but her hair? Rocking.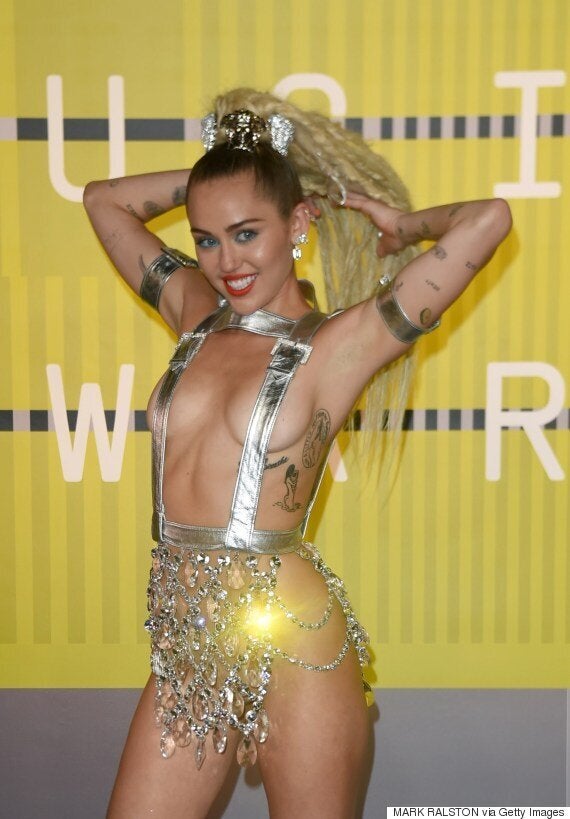 Miley Cyrus arriving on the red carpet of the VMAs
TIGI hair stylist Gregory Russell was the man who styled Cyrus' hair, describing it as an "over-the-top textured ponytail".
Cyrus was wearing extensions to complete her look, so you'll need medium to long hair if you're doing it without.
Tightly comb wet hair towards the crown to create a tight ponytail.
Russell combed the hair through using a hard head gel which dries quickly but keeps your hair put, especially for spiky styles.
Secure the ponytail tightly with a hair tie.
Russell then created a "second day" texture to the hair by using the JoyRide primer balm. To skip this step, complete the style without freshly-washed hair so it has better stylability.
Blow dry your hair roughly using a flat brush until it's about 80% dry.
Separate out your ponytail into sections of around two to three inches. The amount will depend on the thickness of your hair.
Use a texturising balm or paste on the sections, from your hair band to the ends.
Twist a section around itself like a tight ringlet. Repeat this for all sections then, while holding on to the bottom of each section, use a comb to backcomb the twist to create a dreadlock effect.
Repeat the comb technique from the top down until the ends and gently pull loosen and pull slightly apart with your fingers to create fuller dreadlocks.
Russell used a matte product to finish the look, then sprayed with hairspray to keep the style in place.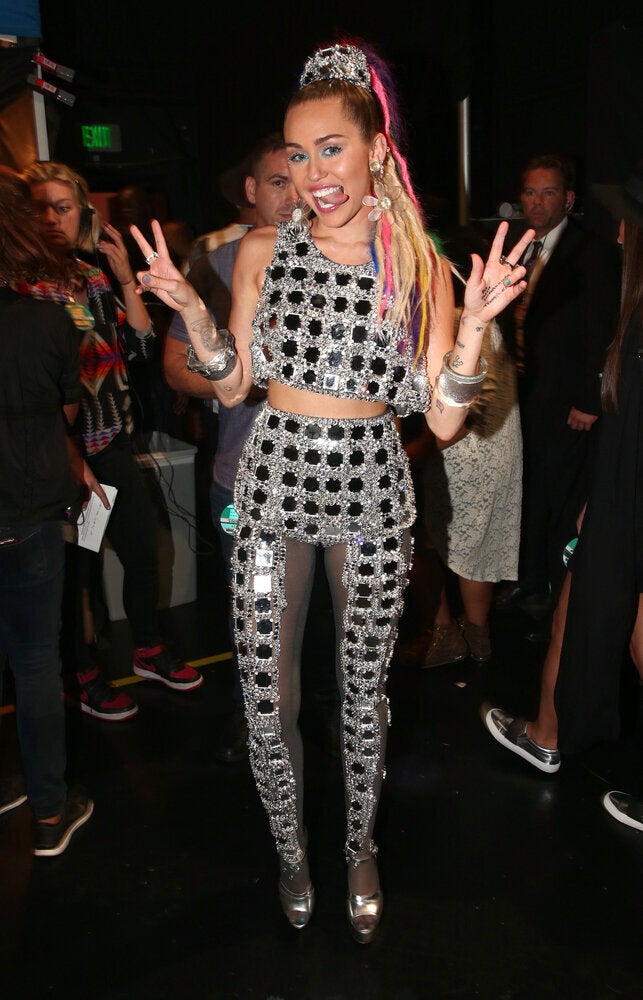 Miley Cyrus' 2015 MTV VMA Looks
Related