Rihanna's bold looks and sold-out MAC collections have earned her a place as one of the world's top beauty influencers, so when news first broke of her own makeup line we weren't entirely surprised (but we were very excited).
Rumours started after more than 20 new trademarks were filed under Rihanna's Roraj Trade LLC earlier this month including Fenty Beauty, Fenty Cosmetics and Fenty Face (Fenty is the singer's surname).
It's commonplace for celebs to register brandnames just in case but, luckily for all our makeup bags, everyone's favourite bad gal has just confirmed her plans for a makeup line... and it could be coming sooner than you think.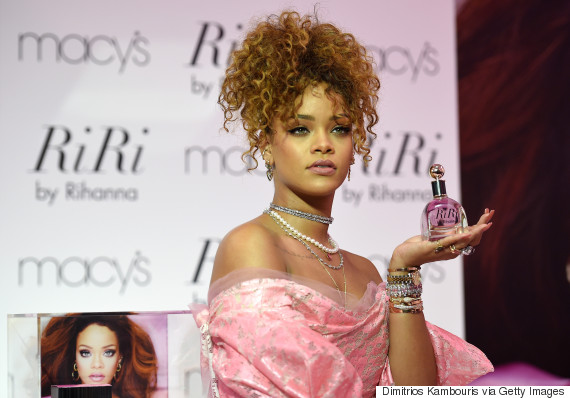 Rihanna at the launch of her new perfume RiRi in New York on Monday
In a new interview with Refinery 29, RiRi revealed that the line was something she'd always wanted to do.
"I'm going to make sure it happens," she told the publication. "I'm going to find some time between albums and fragrance to do that. I promise."
But what can we expect from a Rihanna makeup line? Refinery 29 also asked the pop star what fantasy makeup products she'd love to invent:
"There are a lot!" she said. "Lashes that could just put themselves on...lipstick that doesn't move, but doesn't dry your lips out, that you don't need a liner for. I mean, it sounds so unreal."
SEE ALSO:

The Verdict On Rihanna's New Perfume RiRi: 'You Smell Like A Haribo'

How To Get A Rihanna Tattoo Without The Pain

How Stunning Does Rihanna Look In These Dior Campaign Pictures?