Rick Lewallen has been battling cancer for five months, but his spirits were lifted last week when he and his wife Annette visited their local pizzeria.
When they finished their meal, the couple realised their bill had a note written on it from their waitress, Daniela Bossi.
"For putting up the biggest fight, this one is on me,'' the note read.
The couple were then told that the cost of their meal had been covered by the waitress.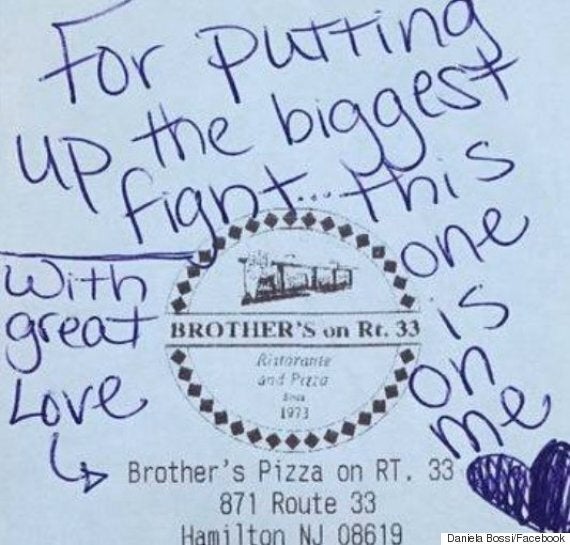 Rick was diagnosed with brain cancer in April. According to local news sites in New Jersey, Rick has been taking part in a rigorous clinical study of an experimental treatment by Memorial Sloan Kettering Cancer Center in New York City.
He was reportedly overwhelmed with emotion at the waitress' kind gesture.
Daniela, 17, goes to school with the Lewallen's children, so she knew about Rick's ill health.
She works part-time in Brother's Pizzeria in Hamilton, New Jersey, and used her tips to cover the cost of the couple's meal.
But the teenager can't see what all the fuss was about.
Brother's Pizzeria has now reimbursed Daniela for the Lewallen's meal, saying they are proud to have such a thoughtful young woman working as one of their waitresses.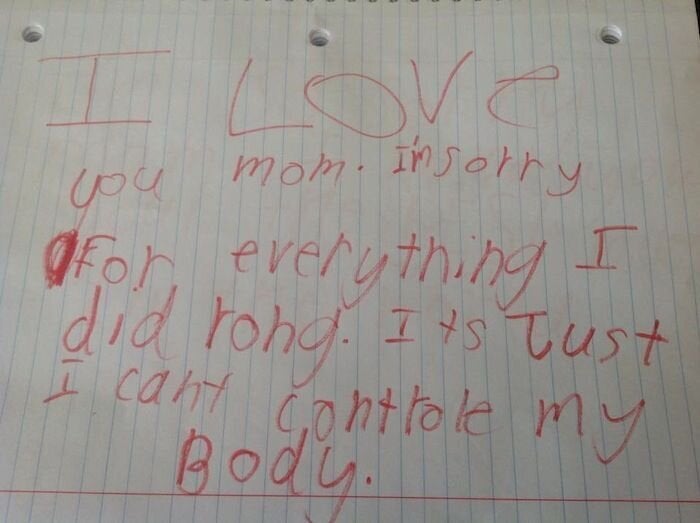 Kids' Sorry I'm Not Sorry Notes Are Hilarious