Piers Morgan has revealed that he's in talks to take a permanent role on the 'Good Morning Britain' presenting team.
The journalist-turned-presenter reportedly impressed producers when he covered for Ben Shephard earlier this year, though a second stint on the show was postponed at the last minute, after it emerged that Piers' National Lottery adverts had broken broadcasting rules.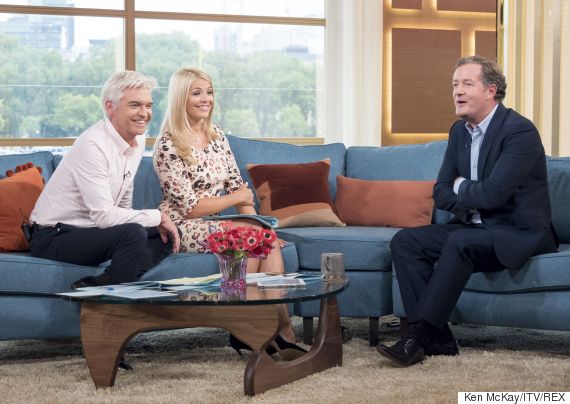 He confirmed the talks during a 'This Morning' interview
Now, Piers has revealed that he's been having further meetings with the 'GMB' team, hinting that Susanna Reid could be getting a new, permanent co-worker.
Speaking on 'This Morning', Piers explained: "I like 'Good Morning Britain'. I had a great time doing it and I may as well tell the truth about it.
"We've been talking about me having a more permanent slot there, which I would really enjoy because it was really good fun."
He also went on to discuss the Lottery ad saga, stating: "I did a big advert for the National Lottery, but there's a bit of a clash if you do a commercial and you're doing a news current affairs show, as 'Good Morning Britain' is classified.
"We're trying to work through it and if we do then you'll be waking up to me in the morning."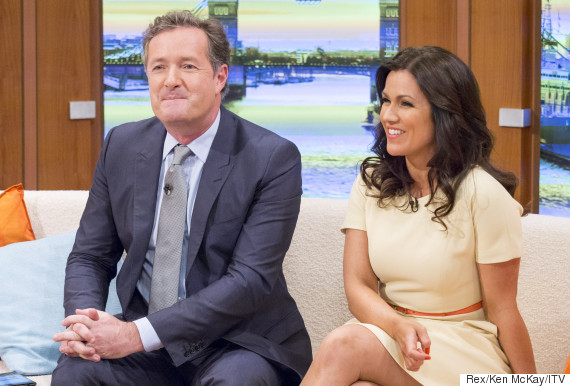 Piers Morgan and Susanna Reid on 'Good Morning Britain'
While producers were apparently delighted with Piers' presenting back in April, TV fans weren't so easy to please and a number of Twitter users took to the social networking site to slam the presenter.
He was also at the centre of an investigation by Ofcom, after laughing at a swearing guest on the show.
While Ofcom decided not to take the matter any further, they did note that Piers' response was not appropriate.
LIKE US ON FACEBOOK | FOLLOW US ON TWITTER