The 36-year-old who has two children - Atticus, two months and Autumn, one - ventured out for her first business lunch since Atticus was born.
But, as a breastfeeding mum, she leaked breast milk through her silk jumpsuit mid-meeting and had to buy scarf to cover it up.
Rather than keeping it to herself, the actress decided to share her mishap on Twitter, prompting other mums to relate.
She wrote: "Ventured out for first business lunch since baby boy arrived...
"Lactated through silk jumpsuit mid meeting. Had to buy scarf for dignified exit #hotelgiftshop #mommylife".
The selfie she posted showed her wearing a large dark scarf draped round her neck to cover her chest.
By the look of the replies, mums were pretty happy she shared the news.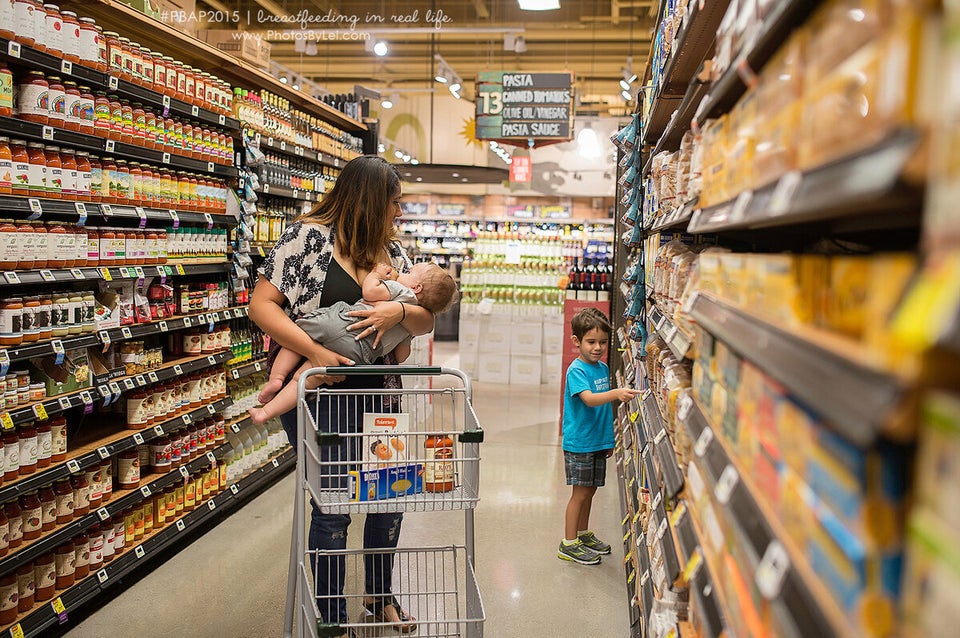 Candid Photos Of Mums Breastfeeding In Public