Lady Gaga's Franc Fernandez-designed meat dress will forever be remembered as one of the weirdest looks of MTV VMA history.
Here's what it looked like back in 2010...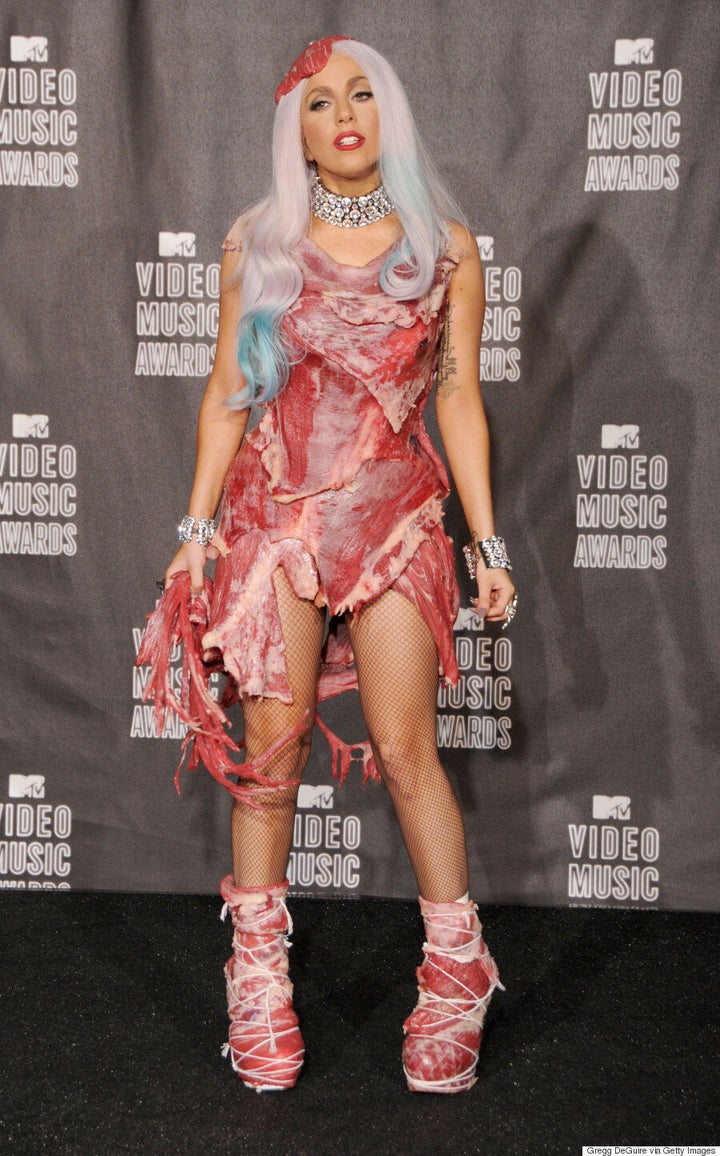 Though we probably would have chucked it straight in the bin (or fed a few hungry families), Gaga loaned out the outfit to The Rock and Roll Hall of Fame Museum in Cleveland, Ohio.
Now, this is what it looks like five years on...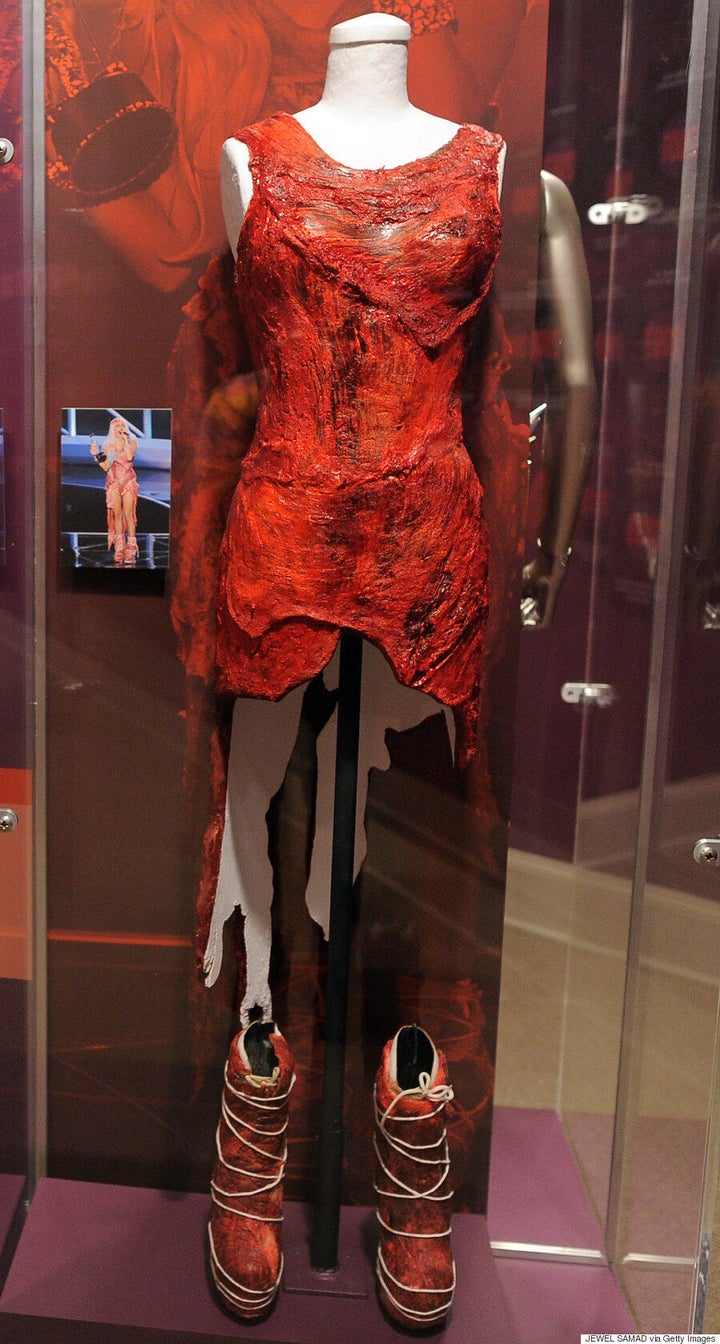 According to Jun Francisco, director of collections at the museum, the dress had to be "preserved like beef jerky" and transported in special climate-controlled truck to keep the flank steak from decomposing further.
"Nobody has tried anything like this before and so a lot of conservators have never experienced this", Francisco told MTV News.
"There was another meat dress in the past, but they actually let it rot. It wasn't preserved at all. But this one is different since it's now beef jerky—we're assuming the lifespan of this dress is the lifespan of beef jerky! We're looking forward to seeing what that's like."
Francisco also revealed the dress has the texture of beef jerky and is "very hard" to the touch. No word on the smell yet, but we're pretty sure the London Dungeon will take it if they're looking for a new home...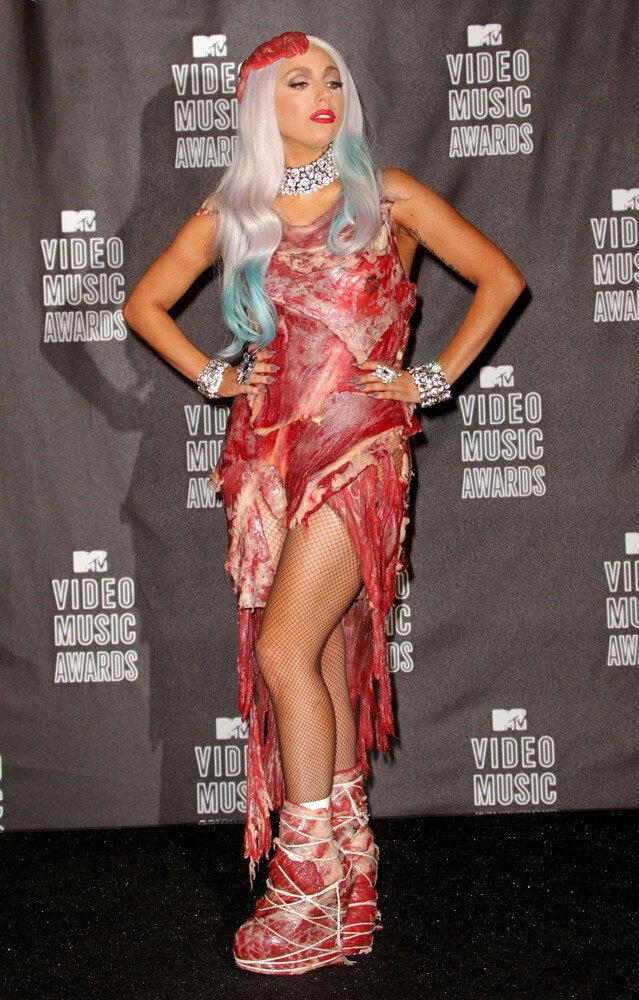 Most Outrageous MTV VMA Looks Ever (NSFW)
Popular in the Community