Every woman has the BRCA1 and BRCA 2 gene - its role is to control growth within a cell. But when the genes become faulty, it greatly increases your cancer risk and for any woman, it's a daunting realisation.
Michelle Heaton decided to get herself tested for the gene after finding out her grandmother had both ovarian and breast cancer.
At the time, Heaton already had her first child with husband Hugh Hanley- Faith, now three.
Her results tested positive for the faulty BRCA2 gene and she was told she had an 85% chance of developing breast cancer and a 30% chance of developing ovarian cancer.
Talking to Rochelle Humes in an interview for Being Mum, she said: "It was just really hard. The doctor talked to us for an hour and explained all of what was happening, what could happen, nothing sunk in at all.
"It was within a matter of minutes we were just like, the mastectomy's a no-brainer. Other than not being able to breastfeed any other children I was going to have, there was for me, no benefit in keeping my breasts."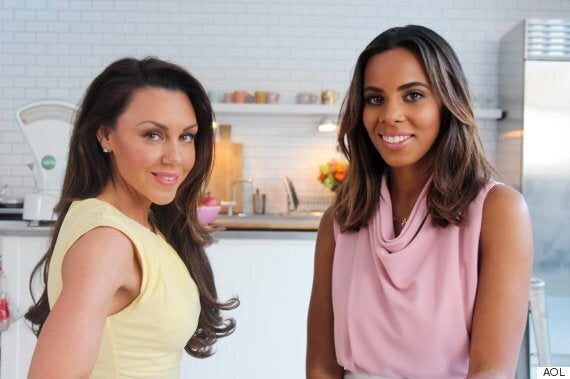 Heaton said she had it in her head she would later go ahead with a hysterectomy, but not long after she fell pregnant with her second child - Aaron, now one.
She said: "It was because we were really not careful I got pregnant. We knew I would have the hysterectomy at some point, so we just took that as a sign to have it sooner rather than later.
"I don't see the reason to wait to have these operations because you're only increasing your risk of getting it."
Ovarian cancer risk is up to 65% higher in women with BRCA1 mutation, and up to 35% higher in women with BRCA2 mutation, versus women without these genes according to Cancer Research UK.
Because of this, many women are given the option to have a hysterectomy.
"Especially when faced with the agonising decision of whether to go ahead with a risk-reducing mastectomy.
"About 5% of all breast cancers are caused by inheriting faulty breast cancer genes; the two most commonly linked to hereditary breast cancer are BRCA1 and BRCA2."
For women who have survived breast cancer, Cancer Research UK explained there is a 24% higher risk compared to the general population they will develop ovarian cancer, which explains why women are given the option initially to have a hysterectomy.
This is something Fran Haworth, 44, knows too well.
Haworth was diagnosed with triple negative breast cancer in April 2010 at just 39 years old.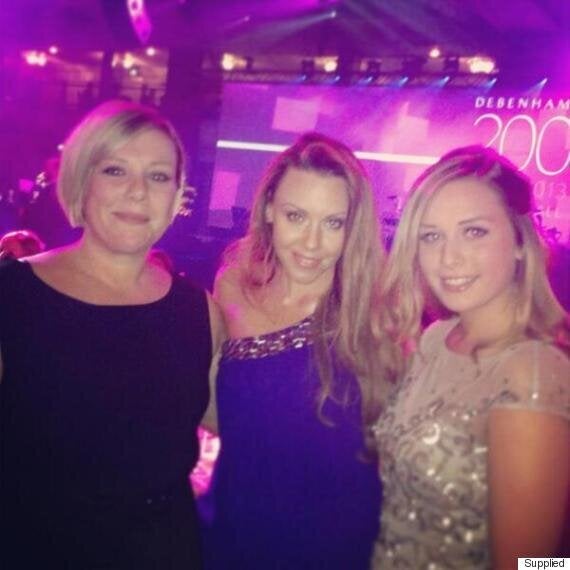 Fran, Michelle Heaton and Fran's daughter Lauren at a Breast Cancer Now ball
Haworth immediately underwent chemotherapy and radiotherapy. Once she had finished her treatment, she was advised to go for genetic testing.
Speaking to HuffPost UK Parents, she said: "It was at one of my appointments with my oncologist after I had the all-clear he said 'we've been talking about you, we think you should go for a BRCA testing'."
Triple negative breast cancer is not fuelled by hormones but is more likely to occur in people with a BRCA mutation, which is Haworth was advised to get tested.
She added: "In September 2011, I found out I did carry the faulty gene. I was so shocked, I'd never heard of it before and I didn't know what to do.
"It felt like I had cancer all over again, I thought 'I've been through cancer and now I've got it again'.
"I found out in the September 2011. In December I had a hysterectomy and the following year I had a double mastectomy."
Haworth said it started the process of her mother, sister and brother all being tested. She found out it came from her dad, but by this time he had passed away.
Not long after, her sister Kerry got tested, too.
"She called me up on New Year's Eve and said 'I'm telling you now so we can start the new year off a fresh. I've got the gene, too'.
"We both cried. She had a double mastectomy and reconstruction and next year she's having a hysterectomy."
Haworth has three children - Lauren, 20, Ryan, 15 and Niamh, 11 - and said the decision to have a hysterectomy wasn't as hard because she had already had the chance to build a family.
She added: "If I hadn't have had kids, it would be very different."
But a harder decision for Haworth is discussing with her eldest daughter about also having the genetic testing.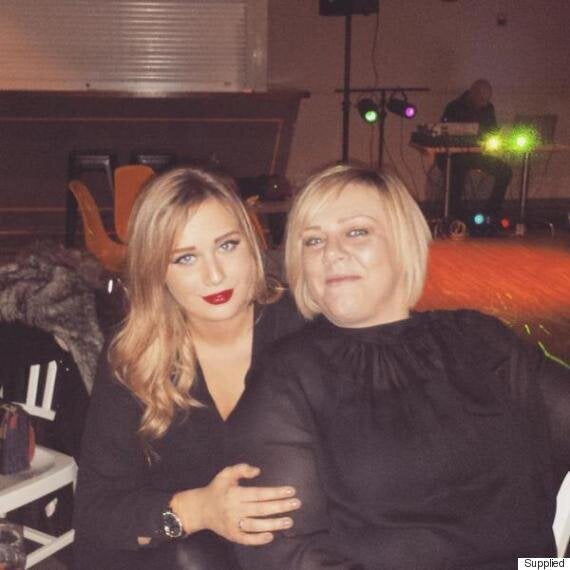 Haworth and daughter Lauren
Lauren, who turns 21 soon, understands that she could also carry the gene.
Haworth said: "From a mother's point of view, talking to my daughter about it, it's like I'm nagging her. When she's 21 she's going to have testing.
"She's very grown up and we've never shied away as a family from talking about it so I think she always knew it in the back of her head.
"I've been very honest with her and at a Breast Cancer Now ball she met Michelle Heaton who spoke to her about it. I think that helped. I was so grateful for Michelle talking to her."
Haworth has just celebrated her five-year all clear, and said getting through the tough times was made easier by realising there were other people out there who are going through the same thing.
Yinka Ebo, health Information manager at Breast Cancer Now, told HuffPost UK Parents: "We praise women like Michelle and Fran for sharing their stories because it's so important that people fully understand BRCA gene faults and what they could mean for women and their families.
"Women with a strong family history of the disease may be eligible for genetic testing on the NHS, which is why we advise anybody concerned about their own risk to talk to their GP.
"Finding out if there is a faulty BRCA gene in their family gives women the opportunity to find out about their level of risk and what they can do to reduce their risk of developing breast and ovarian cancer.
"This could mean having risk-reducing surgery, or for some it could be taking risk-reducing drugs, or extra screening to detect breast cancer early if it does occur."
If you're concerned about your risk, talk to a healthcare professional – this could be your GP or if you have breast cancer, your breast care team.
For further advice and information: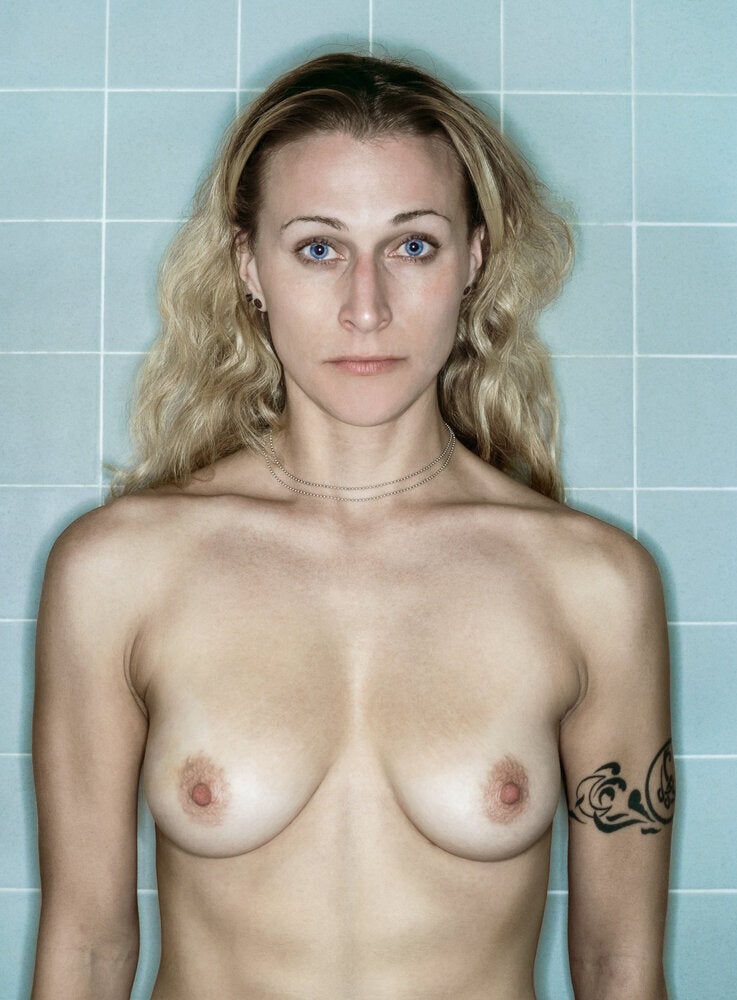 Kerry Mansfield's Breast Cancer Journey