Constantly travelling from the West Coast to Chicago to visit the love of his life, a MBA student at Northwestern University in Illinois decided that he was done with not being able to carry all of his essential items.
Hiral Sanghavi, 29, had an ambitious and daring solution to his problem: design a multi-functional jacket and seek £15,000 of funding through popular crowdfunding website Kickstarter.
It turned out that his plan wasn't ambitious at all since after only a few hours, his list of supporters reached 45,000 people and the actual amount raised rocketed to more than £6m, making this the most funded clothing project to date.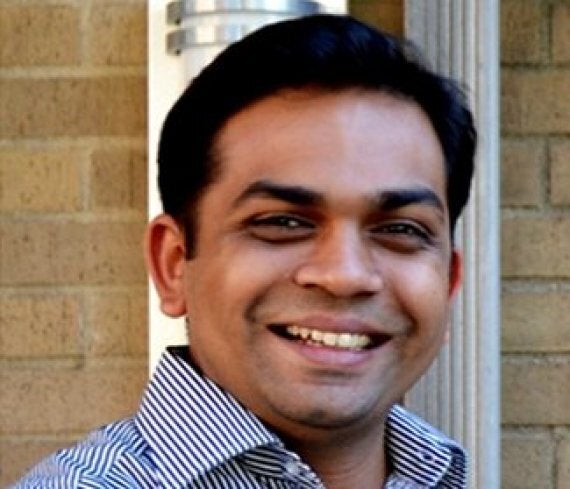 Even Hiral and his wife, Yoganshi Shah, 29, who came up with the idea and co-designed the jacket, found it hard to believe themselves as Hiral told the CNN, "I knew we had a great idea, that we'd maybe get a million or two, but never $9 million."
The Baubax jacket, which is priced between $89 to $120, has useful built-in features such as inflatable neck pillow, eye mask and pockets for different electronic devices.
And as if 15 pockets isn't remarkable enough, it even stores a small rolled-up blanket, hand warmers and open-finger gloves.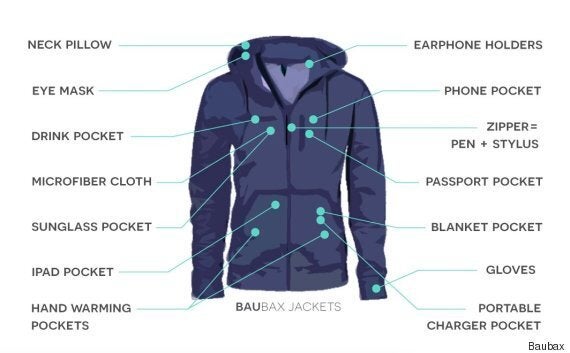 In addition to wide publicity, the student entrepreneur has already got manufacturers ready to bring four versions of the jacket to online market by 2016. Hiral has also decided to put his study on hold to work full-time for his company Baubax, focusing on his fast-growing business.
If all goes as planned, the Baubax jacket will be available in November starting at $109 (£70) and more exciting innovative products will be introduced in the near future.