The Countryside Alliance is pressuring the BBC to sack wildlife presenter Chris Packham for views he expressed in a monthly column about fox hunting and game shooting.
The organisation, which advocates a range of rural "sports", such as hunting and shooting, said Packham was pursuing "obsessive crusades", with the BBC pushing "blatant political propaganda".
The Countryside Alliance's chief executive, Tim Bonner, wrote: "There is no issue with people voicing such opinions, but using the position granted by a public service broadcaster to promote an extreme agenda is a different thing entirely."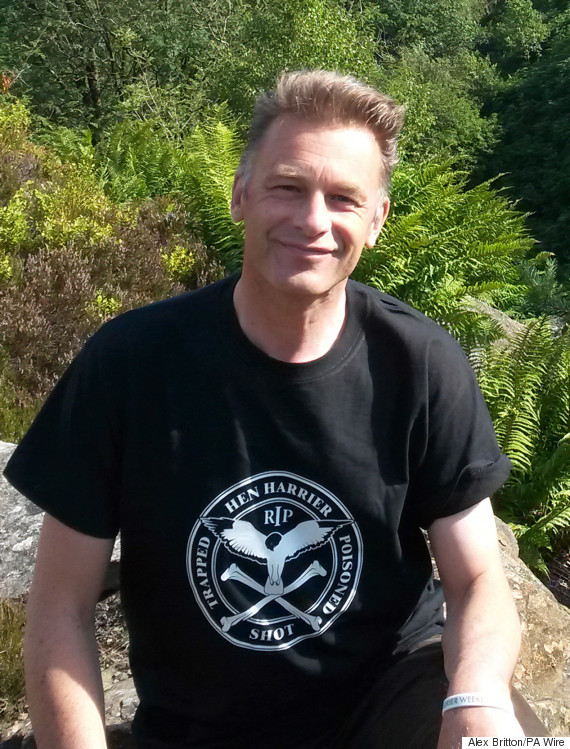 Chris Packham
Bonner continued: "This is the clearest possible abuse of the position the BBC has given Chris Packham and as it is an ongoing behaviour, rather than an isolated incident, it is difficult to see how the situation can change."
Packham, 54, has presented Springwatch since 2009.
In his column in October's edition of BBC Wildlife magazine, Packham criticised conservation groups as being "hamstrung by outdated liaisons with the 'nasty brigade' and can't risk upsetting old friends" in rural communities.
Matt Swaine, editor of BBC Wildlife, said: "Chris Packham is clearly expressing his own views in the column and part of BBC Wildlife magazine's role is to be a forum for exactly this kind of discussion.
"That's why we will be giving any named charities a right of reply in the November issue and have invited readers to tell us what they think too."
The reaction on social media has been overwhelmingly supportive of the wildlife presenter and very critical of the Countryside Alliance's attempts to silence him.
Totally support @ChrisGPackham . Don't believe the cynical, desperate, pathetic attempts by the scummy @CAupdates to undermine conservation

— Paul J. Gregory (@PJGregory2015) September 8, 2015
Good on you @ChrisGPackham speaking up for wildlife. The bloodthirsty Countryside Alliance need a reality check. You have lots of support!

— me (@moodykitty1) September 8, 2015
I hope the #BBC won't sack @ChrisGPackham as the @CACampaigns is demanding. British wildlife needs people to speak out in its defence.

— MBS (@markandres100) September 8, 2015
@RaptorPolitics @DaveMo57 Lets not sack Chris Packham, lets give him a bloody knighthood instead!!! He is only saying what a lot of us think

— Mali (@MaliHalls) September 8, 2015
Countryside Alliance urges BBC to sack Chris Packham in typical attempt to gag people who tell the truth http://t.co/50f3psBZ5R

— Mark Jones (@fishvetmj) September 8, 2015
@CACampaigns Time to ban the cruel, inhumane sport of @ChrisGPackham-hunting

— Mike Bond (@MikeBond64) September 8, 2015
Good to see @ChrisGPackham trending for condemning illegal bloodsports. How dare the cvnts at the Countryside Alliance go for him.

— Les Mitchell Hynd (@leslcm8) September 8, 2015
Those in support of the Countryside Alliance were much quieter on social media, although some did feel that he should separate his views from his day job.
@ChrisGPackham needs to keep his politics out of the BBC wildlife program. It's not what people pay the licence fee for!

— Wiley Fox (@the_wiley_fox) September 8, 2015
SEE ALSO: