The 24-year-old designer has silenced critics who argued that creating a jumper with a 30-year guarantee couldn't form the foundation of a sustainable business.
The 30 Year Sweatshirt raised more than $78,000 (£51,000) in sales in just 41 days on Kickstarter and Cridland is now launching two more sustainable products: The 30 Year T-Shirt and The Timeless Chino.
"We thought it was the right time to extend our focus on sustainable clothing as we are currently getting quite a bit of media attention and have the potential to have a big impact," Cridland tells HuffPost UK Lifestyle.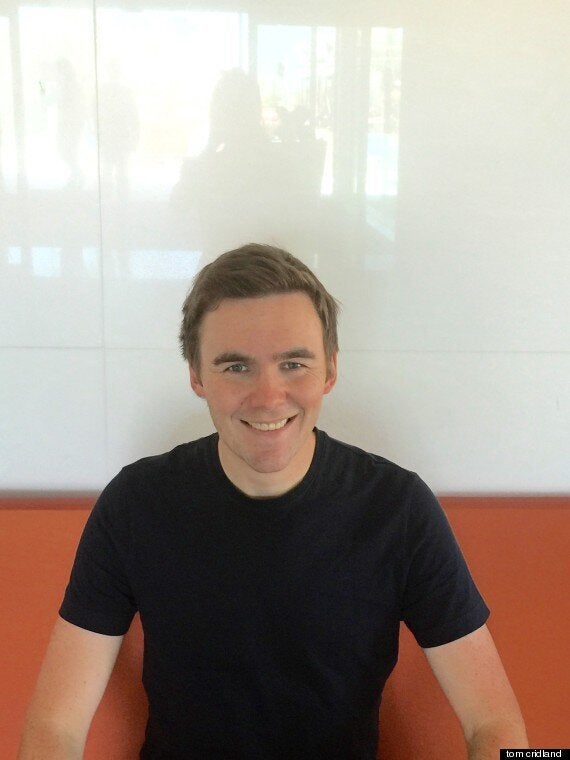 Cridland created the 30 Year Sweatshirt earlier this year in order to prove that there is an alternative to "fast fashion".
"I decided to create it as I firmly believe that built-in obsolescence in the 'fast fashion' industry is wrong and unnecessary," he told The Huffington Post UK in July.
"It's not fair on us as consumers and it wastes valuable natural resources. Worst of all, in places like China, India and Bangladesh the working conditions for those making the clothing we take for granted are horrendous and they can often not even afford basic living expenses."
Cridland's latest product, The 30 Year T-Shirt, is a direct sequel to the sweatshirt.
"We've added a few measures for the t-shirt to ensure its durability for 30 years," he explains.
"A unique silicon treatment is applied to the fabric to reduce things such as shrinking. If somebody puts the t-shirt in the wash at 90 degrees, it's not going to be completely ruined.
"When people are busy, accidents like that can happen - so we're trying to limit the impact of human error, as opposed to limiting the garment wearing out naturally."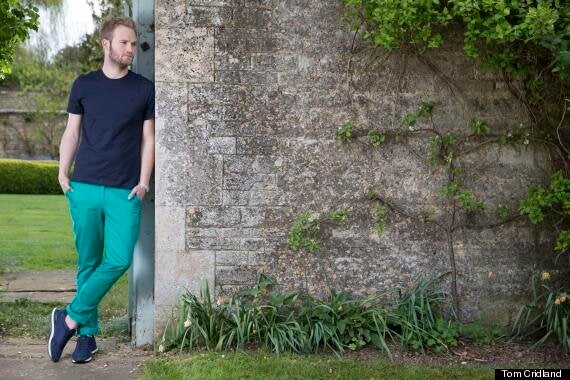 The t-shirts are made with 100% organic cotton and the fibres are ring-spun before the garments are knitted, to ensure the fabric doesn't bobble.
"As well as the technical aspect of the garment, it all comes down to the fact that we're not outsourcing our labour to places where workers are badly underpaid," Cridland adds.
"We are partnered with Portuguese craftsmen who have been making clothing since 1964. Their methods are pretty old school - in a way, we're trying to get back to that bygone era when clothing was made with exquisite care."
In addition to the 30 Year T-shirt, the designer is re-launching his famous Tom Cridland Pants under the name The Timeless Chino.
In 2014, the designer shot onto the fashion radar when he created his self-titled brand, Tom Cridland, with the specific aim of making the "perfect pair of pants".
His commitment to high quality material and old-fashioned production methods soon made Tom Cridland Pants a favourite luxury menswear item among the rich and famous.
Stars including Leonardo DiCaprio, Hugh Grant, Stephen Fry, and Daniel Craig have been photographed in the trousers.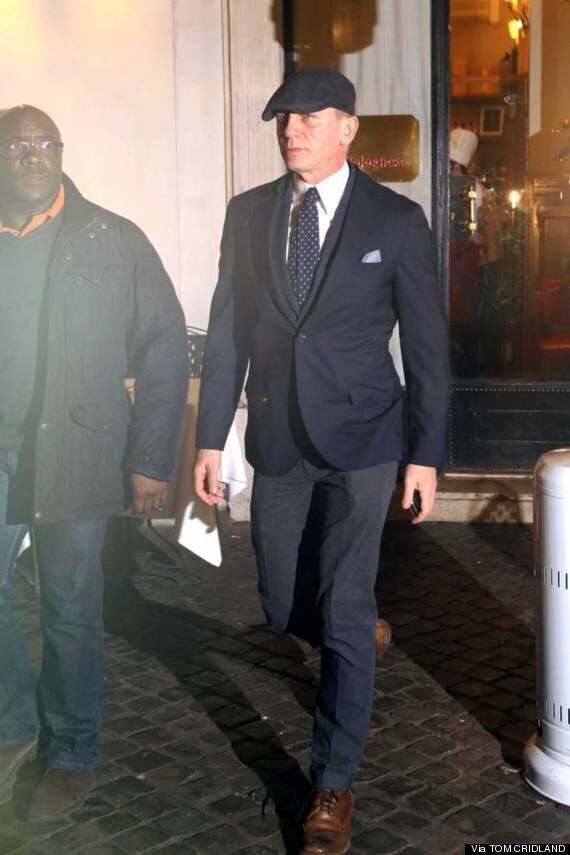 Daniel Craig wearing Tom Cridland Pants
After talking to the world's press about sustainable fashion during his launch of The 30 Year Sweatshirt, Cridland decided it was time he "walked the walk, rather than just talked the talk" across his brand.
He spent time and money modifying his famous trousers and now The Timeless Chino comes with a lifetime guarantee.
"Each pair now comes with free repairs and free tailoring," Cridland says.
"So if somebody needs just the hems changed, we will do that for free. Or if someone accidentally rips a bit on the pocket, they can send them back to us and we'll take care of it."
"We made the garments in the first place so I believe our craftsmen can do the best job at fixing them - it's far better than shelling out an enormous price at a local dry-cleaners."
Despite the long guarantees that these three products come with, Cridland insists that creating sustainable fashion does not mean his business is unsustainable.
"When you're buying a pair of plain navy blue trousers, a white t-shirt or a grey sweatshirt, these are wardrobe staples that you don't want to have to be replacing the whole time," he says.
"But we will launch products that perhaps have a shorter lifespan - limited addiction pieces that are only out for one or two years and pieces that are in line with current trends."
Cridland is currently working on these products and says although they will not come with a lengthy guarantee, his company will always do whatever they can to help anyone who experiences problems with their clothing.
Does that mean the young designer is getting bored of sustainable fashion then?
"I don't take any time off and that's not because I have a tough life - it's because I love it," he says.
"The first thing I do when I wake up in the morning is grab my phone to see what work emails have come in and I get in contact with my suppliers most week days.
"This is a real passion of mine, as I get older, I hope I don't get more cynical."
The Timeless Chino can be ordered here from £56 and is backed with a lifetime guarantee of free tailoring. The 30 Year T-Shirt is available here from £18.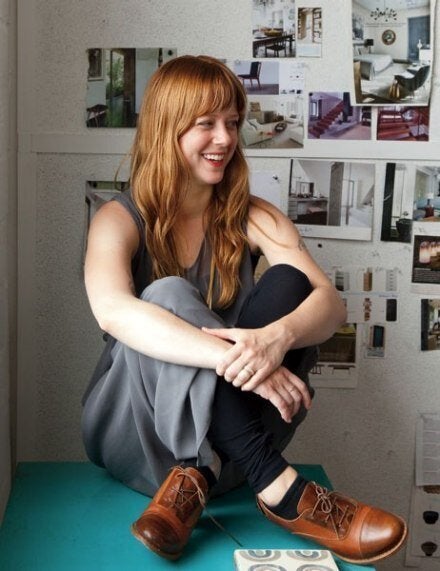 Designers To Watch
Related