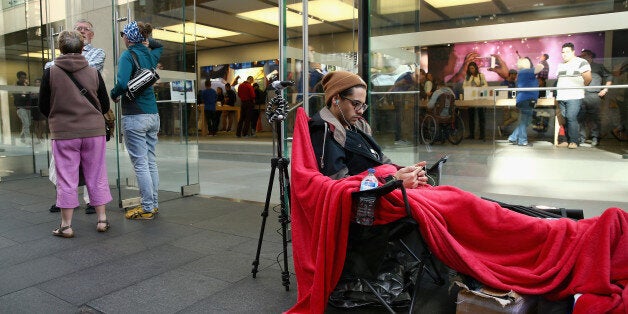 A man already camping outside Apple's flagship Regent Street store will become the first person in the UK to pick up the hotly anticipated iPhone 6S, despite having no friends to talk to with the device.
Lakhov Soshalife, 27, has already been queuing for six days to get his hands on the company's new phone, which is expected to be officially announced on Wednesday evening.
"He's been sitting there waiting for days already, and he's always on his phone," Apple Store employee Kenneth Lastname told HuffPost UK. "Everytime I walk past he's just playing Angry Birds or checking his Twitter feed."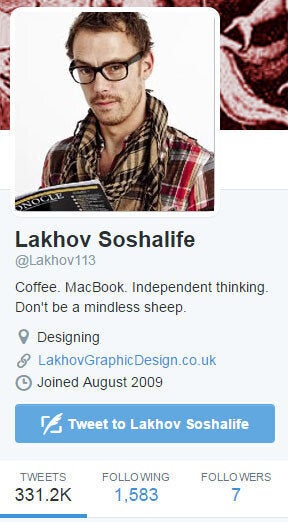 According to sources nearby, Soshalife has been powering his iPhone 6, Apple Watch, iPad and MacBook Pro using a pocket-sized solar panel. His most recent tweet said "I miss my Apple TV so much :'(".