Rebekah Marine is just like any other model who will be hitting the catwalk at New York Fashion Week in September, but with one small difference.
The 28-year-old has dedicated herself to a career in modelling, even after years of rejection from agencies that wouldn't look past her disability.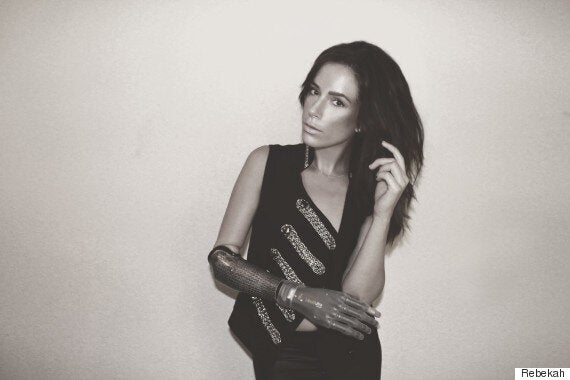 Marine was born without her right forearm but only began wearing a prosthesis six years ago.
Before this, she wore a prosthesis in school, but quickly gave up on the idea of it when it proved to be too challenging for her.
When she was being fit for a new prosthesis, a friend suggested she model her new "accessory." It was at that moment Marine realised her dream of becoming a model.
She now wears an i-limb quantum prosthetic hand - it's the first and only upper limb prosthesis which allows the wearer to change grips with a simple gesture.
Represented by Models of Diversity, Marine also acts as an ambassador for the Lucky Fin Project, which aims to raise awareness and support for those with an "upper limb differences".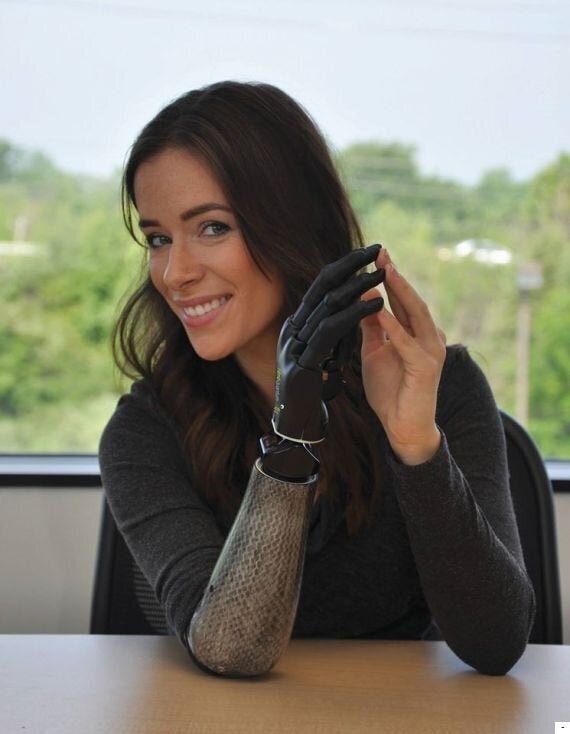 You'll be walking the catwalk at NYFW on 13 September, how do you feel?
I am so excited for the opportunity to walk in FTL MODA's show. I'm a little nervous, but in a good way.
I never thought in a million years I'd be where I am today. To walk in New York Fashion Week is a dream for many models. I am very lucky to have this opportunity.
Tell us about your childhood and adolescence.
I had a wonderful childhood and many great friends. No one in school ever treated me differently or made me feel like I couldn't do certain things.
As I reached my teenage years, however, I became very self conscious of myself. That is when I realised how different I was. It wasn't until I was 23 that I grew out of that dark phase.
In your first castings people of the industry told you that you could never be a model. Was that hard for you?
I understood it and even felt embarrassed to be photographed. The fashion industry is one of the most cut-throat businesses out there. It's never easy to hear, "you will never have a career as a model."
But I've learned to use that criticism to grow as a better person and a successful model.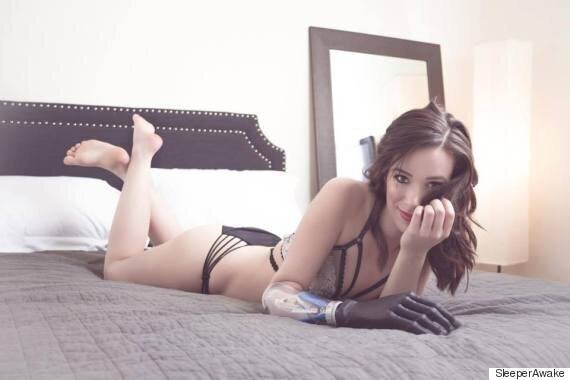 Did you ever want to leave the dream of being a model?
No, not yet, at least. I make sure I'm not too hard on myself, otherwise it wouldn't be fun for me anymore. I really enjoy modeling.
Everyone has their niche; it's what makes them unique. My bionic arm and the technology it has is what makes me different from the others.
How has having this arm transformed your life?
I imagine it's like discovering a new world: effort, learning, familiarise yourself with it and see multiplied choices in your daily life.
Learning to use both hands has been a challenge, but I really enjoy the ability to multitask. The i-limb is a wonderful tool in my life.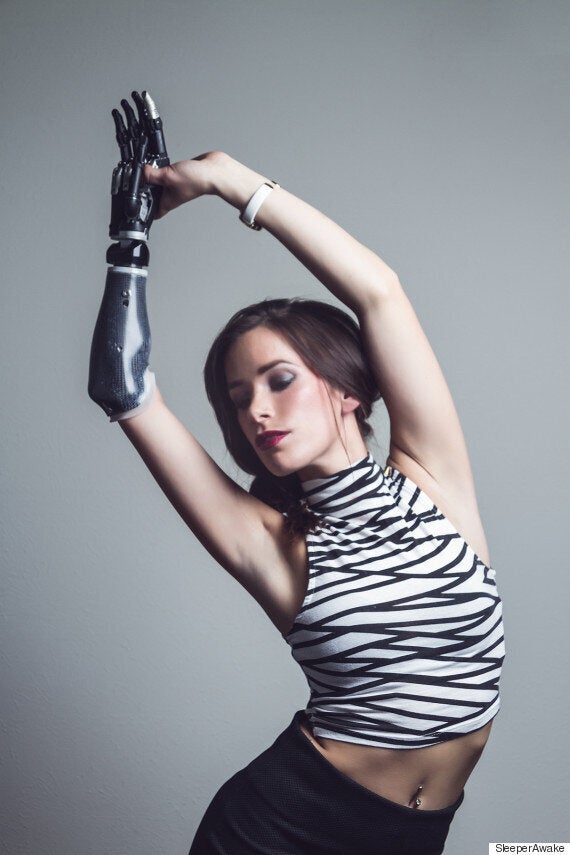 What would you say to all those people who feel inferior or feel impossible to achieve their goals?
That is a great question. I wish our society embraced the "disabled" community more, but the reality is that the industry has set these standards that make it hard for people to relate to.
There are some important changes that are being made in the fashion industry, but I still think we have a ways to go.
The biggest lesson I've learned, though, is it's important to love yourself. I battled with myself and my image for a very long time. Now that I have learned to embrace what I was dealt in this life, I'm the happiest I've ever been.
I hope to continue to inspire others, especially children, to keep pushing for their dreams.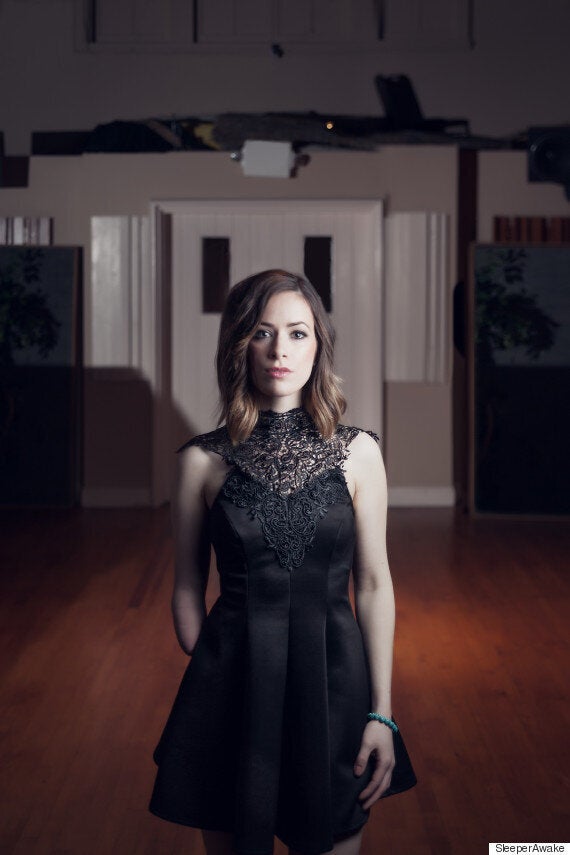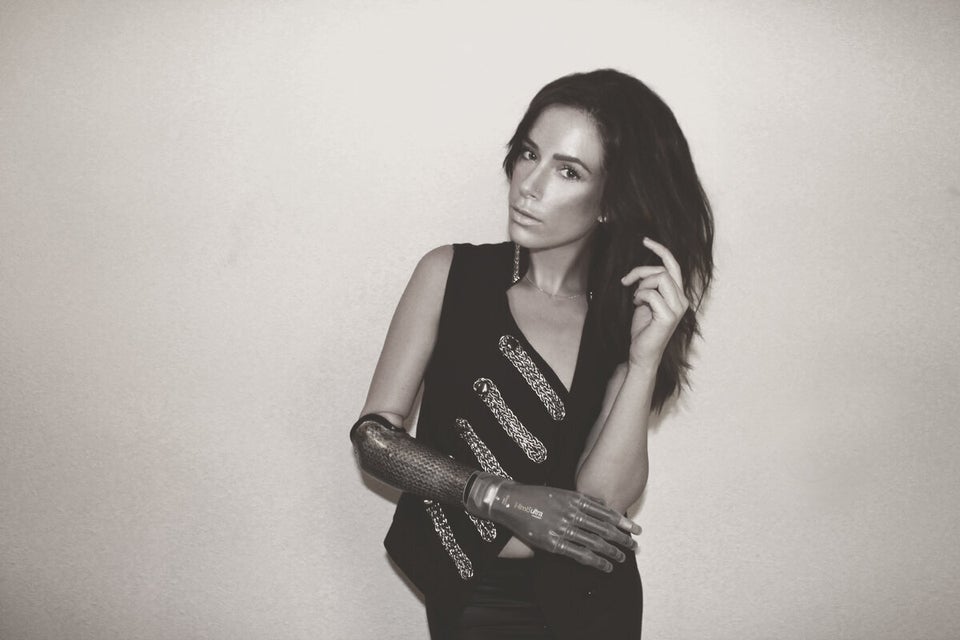 Rebekah Marine