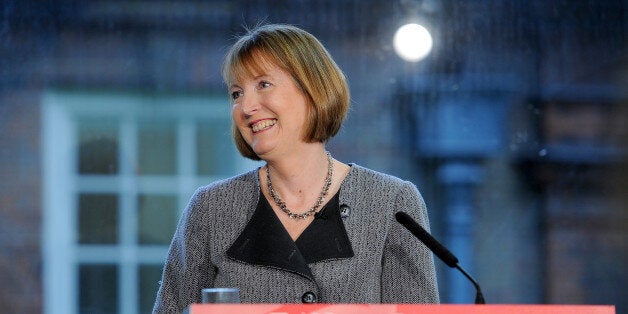 An MP since 1982, Harriet Harman's time on the front-bench of Labour politics looks set to come to an end when she steps down as interim-leader at the end of the week.
Having served in several ministerial and shadow ministerial roles, including most recently as deputy leader, Harman will return to the back-benches.
Today she will take on the prime minister in what will probably her last ever PMQs. Here are some of her best moments on video. From teasing David Cameron about Boris Johnson, to effortlessly mocking William Hague and his baseball cap.
Harman had the tricky job of taking the first prime minister's questions after Labour's 2015 general election defeat. "In one way we are quite alike," she told Cameron. "One of the things we have in common is we are both by our own admission interim leaders."
The gag even made the prime minister rock with laughter. Harman added with a glance at Boris Johnson: "Beware the blonde on the zip-wire."
It is always going tricky tackling a newly elected prime minister when standing in as leader of the Opposition. But Harman won the headlines when she hit Cameron for being a bit too pleased with himself.
She told him: "He won the election he's the prime minister, he doesn't need to do ranting and sneering and gloating. He can just answer the question. And frankly he should show a bit more class."
Harman's legacy will undoubtably be her dogged pursuit of gender equality. During the 2015 election she got a lot of stick for her decision to take to the road in a pink bus. The colour caused uproar. But she valiantly defended the campaign vehicle on TV, as with the Channel 4 interview above. And as she told The Huffington Post: "Well, it doesn't have big eyelashes on the front."
It always seemed difficult to see how a Lib-Lab coalition could work in the event of a hung parliament in 2015 given how Harman attacked Nick Clegg. She used one PMQs exchange to hammer the then deputy prime minister for not appointing any women Lib Dem cabinet minsters. Clegg refused to answer how many women he had given jobs to.
In a reference to Clegg's infamous boast he had slept with as many as 30 women, she joked: "Normally when he is asked about numbers and women he is quite forthcoming."
Harman is also an experienced media performer, as she demonstrates above by slipping out of a Michael Crick doorstepping.
William Hague is probably the best, or funniest, Commons performer of the last twenty years. But facing him over the Despatch Box Harman held her own. In this clip she hits back at comments about her dress sense, reminding him about the baseball cap photograph that will follow him forever.
Related